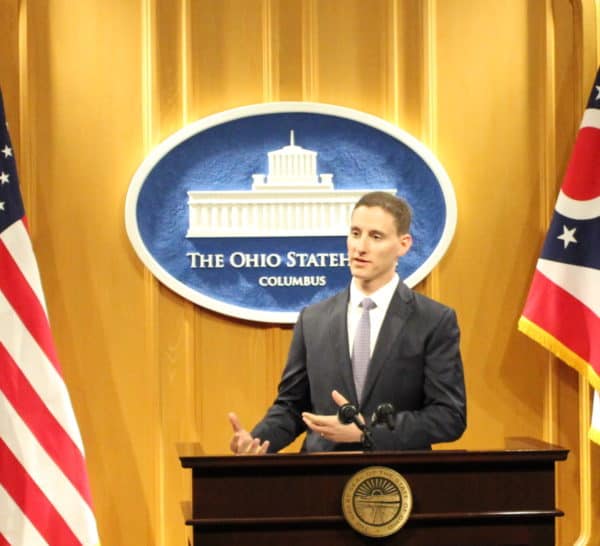 Today, Bitcoin is the most widely recognized and accepted crypto on the planet. While you can do a lot of things with BTC, there is one thing you cannot do: pay your taxes. That is until today.
Starting this week, OhioCrypto has been launched by Treasurer of Ohio Josh Mandel. The "Cryptocurrency Tax Payment Portal" is pretty simple. Tell them who you are and then pay your taxes. No waiting for a check to clear.
In case you want to know, OhioCrypto uses BitPay, a third party crypto payment processor, to complete the transaction. Payments made on OhioCrypto are immediately converted to USD before being deposited into a state account. The site may accept other types of crypto in the future. The announcement by Mandel was made in advance of the forthcoming "Blockland" conference taking place next month in Cleveland. The event is being positioned as staking a claim in the enterprise blockchain arena beyond just financial services.
While Ohio is a state that is not necessarily known for its business welcoming attitude in comparison to the other 49, Mandel is giving the Buckeye state some crypto-cred.
"We are proud to make Ohio the first state in the nation to accept tax payments via cryptocurrency," commented Mandel. "We're doing this to provide Ohioans more options and ease in paying their taxes and also to project Ohio's leadership in embracing blockchain technology."
Stephen Pair, co-founder and CEO of BitPay, lauded Ohio for being the first state to provide the crypto option to pay taxes.
"With BitPay, Ohio can leverage blockchain technology and benefit from reduced risk and identity fraud as well as enabling quick and easy payments from any device anywhere in the world and get paid in dollars. This vision is at the forefront of moving blockchain payments into mainstream adoption," said Pair.
Mandel added that he wants to "project Ohio's leadership in embracing blockchain technology."

In contrast to many other statewide pols, Mandel is relatively young at just 41 years old. His relative youthfulness may have given the state an edge in accepting change and pursuing crypto innovation.

Speaking with WSJ.com, Mandel said he hopes other states will follow suit.

Mandel's term as Treasurer is scheduled to end in January. He was previously in the mix for a US Senate seat but he dropped out last January due to health concerns pertaining to his wife. There is speculation that Mandel may run for Congress where he may be able to join a growing number of crypto and blockchain enthusiasts. Time will tell.

Sponsored Links by DQ Promote