MovieCoin, a fintech company leveraging blockchain, smart contracts, and digital assets to create a new standard currency for entertainment industry financing, business transactions, and consumer payments, announced on Wednesday it has formed a partnership with Paytomat, a payments gateway enabling cryptocurrency transactions.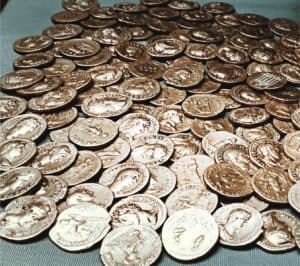 According to MovieCoin, the partnership will allow retail merchants and e-commerce businesses registered on Paytomat's blockchain-based platform to accept Moviecoin (MOV) Tokens as payment, integrating cryptocurrency payments into their existing point-of-sale systems without needing to invest in new hardware or software. Paytomat will also further incentivizes cryptocurrency adoption using a built-in loyalty program to reward its users.
Speaking about the partnership, Christopher Woodrow, Chairman and CEO at MovieCoin, stated:
"Our new partnership with Paytomat further validates the B2B and B2C use cases for Moviecoin Tokens. Introducing MOV Tokens to the Paytomat platform will help entertainment industry merchants harness the efficiency benefits of token payments on the same POS systems they've been using for several years."
Yurii Olentyr, CEO at Paytomat, also commented:
"We are delighted to find a partner in MovieCoin that shares our mission to revolutionize everyday payments using blockchain and tokenization technology. By simplifying the adoption process for businesses and consumers alike, working relationships like these will help the real economy realize cryptocurrency's potential as a more effective global payment system."
MovieCoin went on to add that it is currently undergoing a MOV Token presale, accepting Ethereum, Bitcoin and BANKEX (BKX) Tokens as payment. Valued at$0.11 each, MOV Tokens are being distributed from the Cayman Islands.