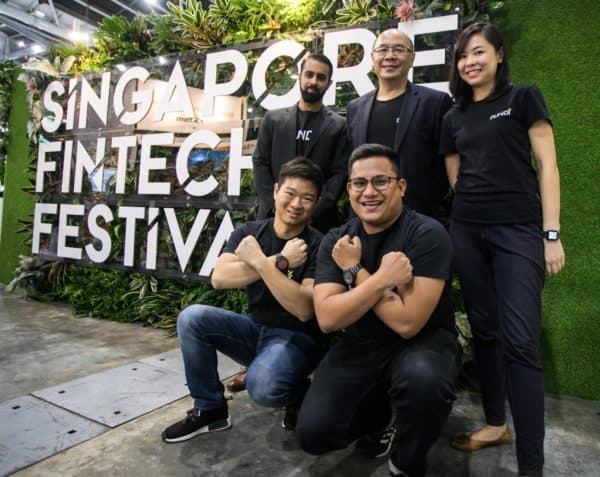 Pundi X announced on Wednesday at Consensus: Invest 2018 in New York it has partnered with Quantum Energy Asset Management (QEAM). The new fund, QEX Fund SP (QEX), is described as a hybrid fund that is open to accredited investors. The QEX fund is described as a hybrid fund consisting of venture capital and private equity assets at about 70% of the portfolio, and the remaining in traditional liquid assets, which includes listed equities and corporate bonds, and alternative assets like properties and derivatives
According to Pundi X, QEAM houses the investment resources required to run QEX and is incorporated in Singapore. QEX will be led by QEAM's CEO, Vic Tham, who is also Pundi X's Chief Investment Officer. While sharing details about the fund, Zac Cheah, CEO of Pundi X, stated:
"We've chosen to establish the fund following strong interests from investors and companies seeking collaboration with Pundi X. Aside from plans to generate returns, the fund will also target strategic investments in start-ups that complement our business, particularly the new possibilities now open for decentralized communication and data storage on the Function X blockchain."
Pundi X also revealed that QEX leverages on the domain expertise and experience in the financial services industry of its portfolio managers, and on its access to the technical and product experts at Pundi X and its Function X blockchain ecosystem.
"Function X is a new blockchain under development by Pundi X and supports extending the uses for blockchain beyond financial transfers to include sending and publishing data of all kinds in a truly decentralized way and without intermediaries."
Vic went on to add:
"We see an immense opportunity for private equity investments in cutting edge technological developments, particularly in Asia and in industries such as fintech and blockchain. What makes us unique is the power of two – the combination of deep tech and finance investment approach. QEX will be built on that intersection".
QEX targets a $100 million fund size and plans to officially launch in January 2019.