A raid initiated yesterday at Deutsche Bank headquarters in Frankfurt has continued into today as 170 police, prosecutors and tax officials look for evidence of money laundering described in the Panama papers, Reuters reports.
The raid has involved a comprehensive search of the offices of Deutsche Bank board members and the seizure of paper and electronic documents.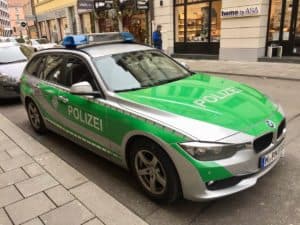 Deutsche Bank is Germany's largest bank.
The same board was reportedly in place when two unnamed Deutsche Bank employees allegedly helped establish offshore companies on behalf of clients. The companies were allegedly set up for the express purpose of money laundering in a scheme that began in 2013 and reportedly continued until this year.
A meeting of Deutsche Bank's supervisory board is scheduled to take place on December 4th.
A parliamentary representative from the German Green, party, Gerhard Schick, called the fact that the same board is still in place at Deutsche Bank "particularly irritating."
He pointed a finger at the German financial regulator BaFin, which in January released a report finding no evidence of significant instances of money laundering at the banks identified in the Panama Papers.
In September, however, BaFin ordered KPMG to conduct a third-party assessment at Deutsche Bank after criticizing the bank's money laundering and anti-terrorist financing procedures.
The bank would not comment to Reuters regarding the raid except to say it is "cooperating."
This has been a bad year for Deutsche Bank stock, which has lost half its value since January.
The bank has been dogged by scandal and three years of declining stock performance.
News of the Thursday's raid was reportedly followed by an immediate 3% drop in the value of Deutsche bank stock.
Stock losses at Deutsche Bank were also mirrored by declining stock prices at DB "correspondent bank" Danske Bank following news of the raid.
According to Bloomberg, "(Danske Bank) Investors started selling after learning that Deutsche Bank AG's offices had been raided by police in connection with a separate laundering probe. It fell as much as 4.9 percent."
Danske Bank, Denmark's largest, is under investigation now for laundering €200 billion of "non-resident money," much of it from Russia, between 2007 and 2015, according to Bloomberg.
As much as $150 billion dollars of that money allegedly moved through Deutsche Bank at some point, according to Financial Times.