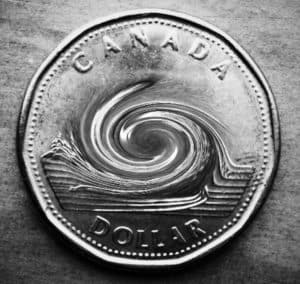 A Vancouver-based firm mining Bitcoin and Bitcoin cash has reported a Q3 loss of $1.5 million, thanks mainly to very high levels of mining "difficulty" (competition) in relevant networks coinciding with a "significant decline in the price of Bitcoin."
The report offers a rare glimpse into the expense details of a relatively new sector of crypto mining.
Fortress Blockchain Group (TSXV: FORT) says it mined 64.5 bitcoins in the third quarter and sold them for an average price of $6794 (average selling price in Q2 was $7751).
Notably, the company says it spent $390 694 on listing expenses in Q3.
Despite recent losses, the company claims it is, "…well poised to withstand these challenging market conditions," and has, "…streamlined operations…including a voluntary reduction in compensation of the CEO."
All told, the company says its cost-reducing efforts have brought down monthly general operating expenses (SG&A) by over $35,000 per month.
Fortress says it has also, "improved the efficiency of its current operations by successfully installing BitMain's Overt ASIC Boost firmware on all of the Corporation's S9 ASIC Miner hardware."
Co-Founder and CEO Aydin Kilic says, "the industry has gone through a corrective phase. He also reports the following mixed news:
"At press time, we have noticed the mining difficulty for Bitcoin has significantly decreased, however this has been outpaced by a significant decline in the price of Bitcoin."
One feature of the Bitcoin software is referred to as the "difficulty adjustment."
If too many miners start mining on the network- or pointing computing power towards guessing the random number used by the network to encrypt transaction data- the system makes guessing that number harder.
Only the miners that correctly guess the numbers can earn bitcoins.
As the price of both Bitcoin and Bitcoin Cash have declined precipitously in recent weeks, there have been reports of many small and badly-positioned miners shutting down and selling off their machines.
The resulting blackout on part of the network is what is probably causing both networks to dial down the difficulty.
Also notable is the fact that Fortress says that it has, "…strategically acquired a state-of-the-art mining facility in Washington state which has been in continuous operation since 2014, (and) serves as an R&D facility to optimize and build out the next generation of highly scalable blockchain mining infrastructure."
Recently, several counties in Washington state have voted to raise the rates charged to crypto mining firms, which had been flocking there to take advantage of low rates on renewable energy.
As well, the town of Ephrata imposed a one-year moratorium prohibiting the establishment of any new crypto mines after residents complained they are being disturbed by prodigious noise emanating from the facilities.