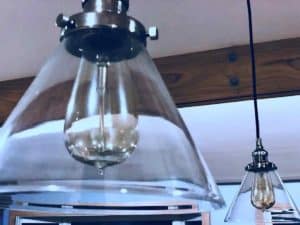 Public Utility Commissioners in the Grant County district of central Washington State have unanimously approved a, "three-year, graduated increase to a new, above-cost electric rate designed to protect Grant PUD (Public Utility District) from risk and preserve below-cost rates for core customers."
The new "Rate 17 for evolving industries," which includes the cryptocurrency mining industry, will take effect April 1st of next year, and will entail an initial increase of 15%. This will be followed by a 35% increase in April 2020, and a 50% increase in 2021.
"Any new evolving-industry customers would come in at the rate-phase in effect at the time they begin operations," says the relevant blog post from the Grant PUD.
Commissioners expressed different levels of concern about the relatively new industry of cryptocurrency mining. A feasible crypto mine these days generally involves a large warehouse filled with rack upon rack of computers engaged in a math-crunching contest that both processes data in the network and determines which company will get the "block reward" (of crypto coins) paid for performing the work of the network.
"Your industry is unregulated and high-risk," said Commissioner Tom Flint to a reported 'handful' of cryptocurrency miners present when the vote was taken. "This is the best way to ensure our ratepayers are not impacted by this unregulated, high-risk business."
Commissioner Larry Schaapman was more measured. "I don't view miners as villains…(However) you have likened yourselves to the data centers, but you can only do one thing — mine bitcoin."
Though rate increases will affect customers differently based on how much power they consume, increases are typically significant.
The PUD blog post gave the following examples:
"For evolving-industry customers who would otherwise be considered residential (former Rate 1), with monthly energy use that averages 5,000 kWh, Rate 17-A would increase the energy charge from an all-in rate of 4.9 cents per kWh to 13.7 cents per kWh. This example anticipates that average monthly energy use within this customer class would increase to 20,000 kWh over the three-year phase in."
"For larger evolving-industry customers (former Rate 7), whose billing demand is 2 MW and a load factor of 92.5 percent, Rate 17-B would increase the customer's all-in rate from 2.6 cents per kWh to 7.9 cents per kWh. This example anticipates that average billing demand within this customer class would increase to 5 MW at the same load factor over the three-year phase-in."
Miners could also be required to foot the cost of energy hardware. "Increased energy use could also require out-of-pocket costs to pay for higher-capacity transformers or other equipment," states the blog post.

According to people with knowledge of the sector, cryptocurrency mining can be very competitive, and the cost of mining a crypto coin can in down markets can sometimes come close to exceeding that coin's market value.

Sponsored Links by DQ Promote