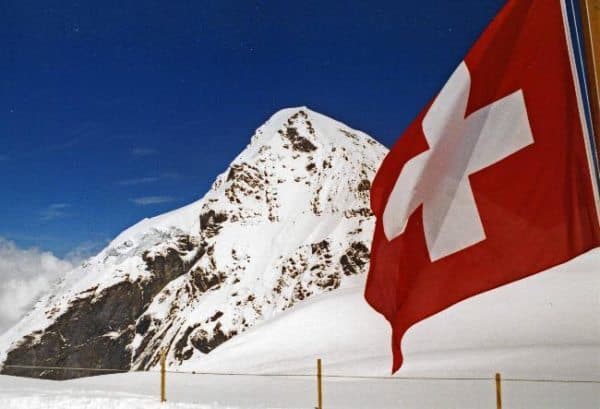 The Swiss Financial Market Supervisory Authority (FINMA) has published their guidelines pertaining to a new Fintech license. which will be available beginning in 2019. FINMA will be issuing and regulating accepted Fintech companies.
The goal of the new licensing structure is to boost Fintech innovation by simplifying the application process.
The Swiss parliament introduced the new Fintech license, as part of the Banking Act, seeking to create a license with "relaxed requirements." In February 2017, the Swiss Federal Council published three separate measures to promote innovation in financial services. Two of which, a Fintech Sandbox and the extension of the holding period for settlement accounts have already come into force. The third set out the terms of the Banking law that creates a simplified Fintech license that allows institutions to accept public deposits of up to CHF 100 million, provided that these are not invested and no interest is paid on them.
An additional requirement is that an institution with a Fintech license must have its registered office and conduct its business activities in Switzerland.
It is interesting to note that in the US, the Office of the Comptroller of the Currency (OCC) has announced a similar approach with a Fintech Charter. The proclamation has been met with intense criticism, including lawsuits, from the traditional banking industry which appears to be innovation and competition averse.
Switzerland will begin accepting applications beginning January 1st.
The FINMA Fintech Guidelines are embedded below.
FINMA Fintech License Switzerland W_BewillligungFintech_20181203_de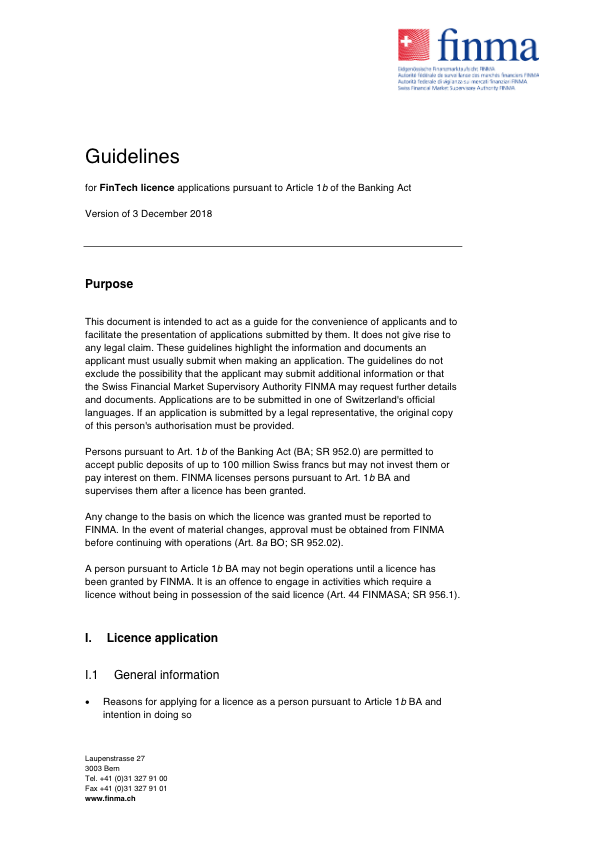 Sponsored Links by DQ Promote