Havven announced on Thursday it has rebranded as Synthetix and launched a new suite of crypto-backed synthetic asset tokens. According to Synthetix, these tokens are priced against the Euro, Japanese Yen, Korean Won, Australian Dollar, and gold. They also complement Synthetix's first stablecoin (sUSD), which tracks the US Dollar and was launched earlier this summer.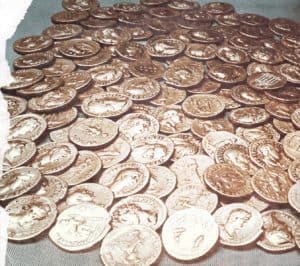 Synthetix reported that in addition to its rebranding and release of additional synthetic assets, it also rolled out 'Open Minting.' Now, anyone holding the Synthetix Network Token (SNX), previously known as HAV, can use it to issue any of the above-mentioned tokens, known as Synths.
"The Synthetix team has built and released Mintr, a dApp which allows users to carry out the minting process. SNX holders have already minted more than $1.5 million worth of sUSD."
While sharing more details about the rebranding, Synthetix Founder, Kain Warwick, stated:
"The rebrand from Havven represents a huge opportunity to clearly and memorably express the primary function of our system. And our ability to create a variety of synthetic assets against a single collateral pool is a major milestone for decentralized finance. We can now mint several different decentralized stablecoins, and the system has the potential to mint hundreds of different assets in the future."
Synthetix went on to also reveal that the Synthetix Network is a decentralized, crypto-backed network that enables the creation of on-chain synthetic assets. Synths are backed by SNX holders, who are rewarded for providing collateral and stability with fees generated by Synth transactions.
Synthetix added it is currently operating on Ethereum, and will also launch on EOSIO early next year when 50% of SNXeos tokens will be airdropped to SNXeth holders. Synthetix now has 6 synthetic assets available: sUSD, sEUR, sJPY, sKRW, sAUD, and sXAU. More Synths will be launched in the next few months, tracking assets such as the Chinese Yuan and equities indices.