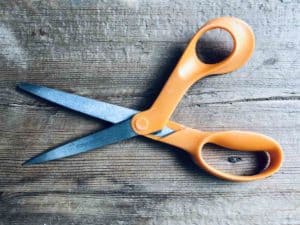 Laura Shin, an independent journalist known for breaking an important story about deception by "blockchain" scions in Toronto, recently spoke to her former colleague at Forbes, Jeff Kauflin, on a podcast convened to discuss layoffs and business structure problems at ConsenSys, one of Ethereum's biggest spin-off companies.
According to the general consensus, Joe Lubin is ConsenSys's primary financier and is one of the largest private holders of Ether, the native currency of the Ethereum blockchain, a project Lubin created with 5 others in 2015.
In the podcast, Kauflin researched ConsenSys from August to December of this year for a Forbes article he published with Sara Hansen Wednesday called, "Cryptopia In Crisis: Joe Lubin's Ethereum Experiment Is a Mess. How Long Will He Prop it Up?"
Shin began by reiterating the sentiment that, "ConsenSys is kind of a mess…" and Kauflin concurred:
"When we started talking to them in August, I really wasn't sure what angle the story would take…as we got deeper and deeper into the reporting and we realized some things about the state of the projects and the state of adoption in the Ethereum ecosystem, the organizational problems…we started to become more skeptical of the business being sustainable as it currently is…and today we saw some more news of layoffs…"
As a point of reference, Shin compared ConsenSys with Coinbase, America's most successful cryptocurrency exchange.
Coinbase has 500-600 employees versus 1200 at ConsenSys, said Shin. Coinbase has about 25 million customers and has raised about half a billion from private investors.
"Meanwhile," said Shin, "ConsenSys has Joe Lubin's billions…and 1200 employees, but kind of like no real successes, pretty much no users, no real revenue. Did I get all that right?" she asked.
Kauflin said she was right:
"Among the people we talked to, the biggest successes have been the developer tools…like Infura and Metamask…those have been the biggest successes. There has been some accounting software…for crypto transactions…but…in terms of when you look across all the spokes…a lot of them its unclear how they will be self-sustaining…they are spread thinly and are pressing hard on the gas at a time when there hasn't been a lot of adoption. So I think it's been pretty hard for them."
So far, Infura and Metamask are both free to use and aren't bringing in revenues
"Infura is going to start charging customers for access, but not yet," said Kauflin.
Shin asked why ConsenSys hadn't corrected course earlier.
Kauflin surmised it was because "… the market dynamics are unusual":
"Being funded exclusively by Joe Lubin is a factor…traditional startups have all these market-based checks and hurdles they have to jump over. But with ConsenSys, it was really just Joe funding them based on what was interesting to him…"
Shin asked if the problem had essentially come from the top. "Coinbase has a duty to investors but Joe was already a billionaire," she said.
"I think not having investors and not having anyone to be accountable to…" was a factor, said Kauflin, adding that Lubin is, "…trying to build a whole ecosystem…(without) much adoption yet…(making the prospect) very risky."
But Kauflin stopped short of calling the venture a deception:
"I think that Joe means well and truly believes these technologies are going to disrupt economies and eliminate middle-men…"
Shin asked Kauflin to identify particularly poorly-conceived projects within ConsenSys, which are internally referred to as "spokes."
Kauflin named "Fathom," a project intent on disrupting unfair systems of college accreditation:
"So building a crypto platform where people can stake tokens to vote on whether someone indeed has the skills they claim."
Several projects built on Ethereum and released during last year's boom, like CryptoKitties, obtained some share of market attention last year, but in the current bear market have proven rather boutique.
Kauflin says getting enough people to be interested in a project like Fathom involves, "…the complexity of creating a system that is its own little economy…(which) seems really difficult."
Shin pointed out that another questionable decision by Lubin appears to have been may have been his purchase of an "asteroid mining company" this October. "I'm not sure what that had to do with blockchain or Ethereum," she said.
Kauflin said Lubin told him he bought the project in order to see how blockchain could "ramify" in space, explaining that he believes there will likely be a lot of processes in space requiring automation.
A letter circulated by Lubin inside ConsenSys last Friday posted to the possibility of layoffs, and this week Coindesk reported that ConsenSys will indeed be laying off 13% of its employees.
Kauflin said that when he talked to Lubin about possible layoffs last Tuesday, Lubin said he didn't have layoffs in mind but that others in the company did.
He suggested there could be layoffs in ConsenSys' "Solutions Group," a consulting "spoke" that has worked with governments and others regarding "blockchain solutions."
Kauflin said hires in the ConsenSys Solutions Group have gone from 30-250 in the past year.
Shin asked how much of the focusing down at ConsenSys was a result of recent crypto market downturns.
Kauflin said Lubin wouldn't answer directly about that and that he wasn't able to get a clear view of (Lubin's) holdings, "…but I think it is a factor," he said
Kauflin added that both reporters know what a, "…thorny and difficult thing (crypto can be) to report on for tonnes of reasons…"
Shin asked to what degree the fortunes of Ethereum, an "open-source" blockchain project that aspires to become "a world computer" controlled by no-one.
Kauflin said ConsenSys is important but not in the centre.
He ended by saying:
"I don't think the fate of Ethereum is strongly tied to the fate of ConsenSys…I think it goes the other way, though…(scaling and adoption problems) hurt ConsenSys…"
Sponsored Links by DQ Promote