Luxembourg based fintech company Tokeny and London/ Shanghai based Security Token Network have partnered to help deliver STOs and promote broader industry adoption. The partnership symbolizes the platforms' shared belief in the compliant issuance of tokenized securities.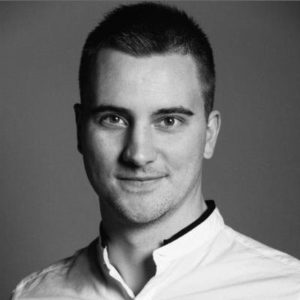 "Working with partners such as Security Token Network helps us to achieve our vision and help bring mass adoption to security tokenization," stated Tokeny CEO Luc Falempin. "It takes time for traditional players to recognize new technologies but by creating awareness that there is another, much faster, cheaper and reliable way of issuing and managing securities we are helping to drive wider adoption."
The two companies will work closely to provide an end-to-end STO service, while working to address the current complexity and inaccessibility of STOs. Tokeny will provide its clients with token issuance solutions including token management, deployment, and governance. Security Token Network will provide these clients with the planning, project execution, marketing, and fundraising needed in a STO.
Tokeny and STN align to help deliver #STOs and promote broader industry adoption. @SecTokenNetwork #SecurityToken #Blockchain @TokenySolutions
Launched just this year, Security Token Network's mandate is to accelerate the mass adoption of security tokens. They achieve this through their network by publishing unbiased and quality industry analysis. With a background in venture capital, institutional finance, and blockchain, they help startups with strong the fundamentals needed when launching a STO.
"We've been closely collaborating with the Tokeny team on a number of initiatives, and they've been great to work with at every level," STN Founder Richard Foster. "What really captured our attention was their focus on lifecycle management and corporate governance. They're in this for the long-game and deliver significant value post-STO. It's early days in the industry, yet we're already working on deal flow together."
Leveraging blockchain technology, Tokeny seeks to utilize its T-REX (Token for Regulated EXchanges) infrastructure to ensure compliance from the issuance of tokenized securities to its lifecycle management to provide technical solutions to onboard investors and help them manage corporate actions including dividends, voting and announcements.