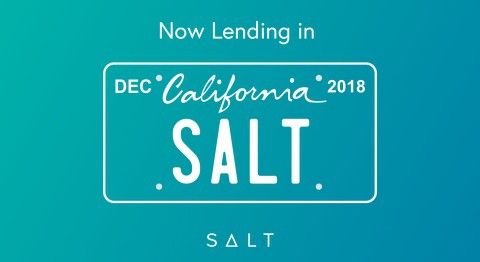 Less than a week after announcing expansion into Washington D.C., Oklahoma, Arkansas, and Montana, SALT, a U.S.-based Blockchain-Backed Loans provider for cryptocurrency holders, announced it is now offering Blockchain-Backed Loans in California.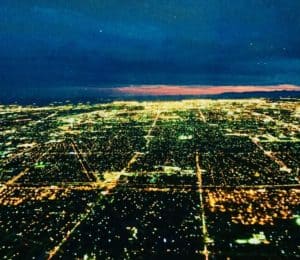 As previously reported, SALT launched its lending platform in 2017 to offer membership-based borrowing allowing borrowers to leverage their cryptocurrencies to secure cash loans, while simultaneously providing an opportunity for financial institutions and accredited investors indirect involvement in this new asset class, ingeniously linking cryptocurrency with traditional lending.
"SALT works to solve a major problem of blockchain assets – illiquidity. By opening up this entirely new form of loans, SALT brings more liquidity to the market. The platform is open to all tiers of borrowers looking to take advantage of this groundbreaking service further bringing together the worlds of crypto and traditional finance."
SALT reported that with the addition of California, it may now offer loans in 88 percent of the U.S. Speaking about the expansion, Bill Sinclair, Interim President and CEO of SALT, stated:
"This has been a long time coming. As the fifth largest economy in the world, California is a market we have been waiting to serve for many months. We're proud to say that we can now lend to businesses and consumers who are interested in leveraging their cryptocurrency for a cash loan."
Founded in 2016, SALT is headquartered in Denver, Colorado.