A taxi driver in London is selling Bitcoins from the back of his cab, Decrypt Media reports.
He's not making a mint- he just enjoys it, he says:
"I just enjoy having a go at it. I don't feel I'm going to become a millionaire out of it. But the more people get into Bitcoin and enjoy it (the better)."
Dave Jenkins says he got into selling Bitcoins from his cab last year after becoming concerned about problems in the financial system.
Saifedean Ammous, author of The Bitcoin Standard: The Decentralized Alternative to Central Banking once paid Jenkins Bitcoins for a ride.
Like Ammous, and many other Bitcoiners, Jenkins would like to see Bitcoin become a lifestyle:
"I don't care about the price of Bitcoin. I only care about owning Bitcoin itself. Bitcoin to Bitcoin, Satoshi to Satoshi, whatever."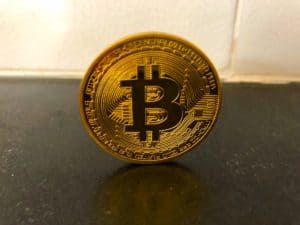 Part of his contribution to that is his operating of a mobile Bitcoin terminal for the British startup FastBitcoins, where customers will pay Jenkins a 6% commission for his trouble- a reported 2% less than they would pay at a stationary Bitcoin ATM in London.
To buy Bitcoins from Jenkins black taxi, customers need simply to give him a call within office hours, of course.
Within a few hours, Jenkins should arrive to accept a customer's cash, whereby he will chuck the person a receipt for Bitcoins that can be redeemed on the FastBitcoins website.
Jenkins says its far easier than buying Bitcoins elsewhere:
"If you try and mess about registering with Coinbase or Bitstamp or whatever, you know all these different things, it's a lot of aggravation to send off your passport blah blah blah. Even a lot of Bitcoin ATMs—they want your phone number and all that…(but with FastBitcoins) You know, you just turn up, get in the cab, hand the cash over and you've got your Bitcoin and away you go!"
Jenkins boss at FastBitcoins, Danny Brewster, who provided Jenkins' tablet-style point-of-sale terminal for free, says he's working on getting the tablets installed at a retailer with 20 000 locations across the world.
Brewster identifies his typical motivated customer:
"It's aimed at people interested in holding Bitcoins, or for contributing to people blackballed on Patreon or PayPal."
Some of those customers may prove to be a colourful set.
Persons and companies on the Patreon blacklist now include the fervent anti-Muslim-extremism activist Robert Spencer; "flamboyant super troll" Milo Yiannopoulos; adult content creators and "conspiracy theorist YouTuber" Carl Benjamin, who was reportedly making $12 ooo a month at the site before he was kicked off for alleged, "racial and homophobic slurs to degrade another individual."
PayPal also recently cut off, "infamous social network Gab," following the Pittsburgh synagogue shooting.