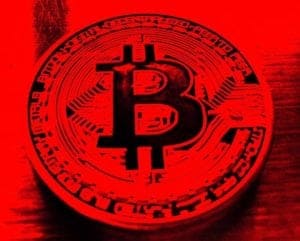 Prosecutors and police from the Romanian Organized Crime Brigade and other divisions as well as four agents from the US Secret Service arrested a Bitcoin exchange operator Tuesday in the city of Cluj, Romania, EVZ reports.
Călin Vlad Nistor, 30, is reportedly being investigated in two criminal cases in the US, where he is wanted for a range of crimes relating to his running of the Coinflux exchange.
Criminal allegations levied against Nistor in the US reportedly include fraud, computer fraud, the formation of an organized crime group and money laundering.
EVZ claims the related search and arrest of Nistor were both illegal under Romanian law, but says that the presiding prosecutor, Cosmin Hălălău, from DIICOT Central Structure, has "refused" to include the names of the Secret Service agents involved in the arrest in official documents.
According to an automated translation, prosecutors intend to search several "storage units" controlled by Nistor, and an Appeal Court session was convened Wednesday to decide on the matter of his extradition.
According to local news outlet Stiri de Cluj, the Coinflux website claims the company has served 19,000 clients from Romania and around the world, has a turnover of 3.25 million EUR, and processed 32,000 transactions in 2017.
As well "court sources" the outlet say that US prosecutors allege Nistor defrauded Americans while operating Conflux.
Nistor reportedly graduated from Brunel University in the UK, has a total of 7 years experience in money services and was a Portfolio Manager of Pension Funds pillar II and BCR Pensii, where he managed assets of over 500 million euros.
He launched Conflux in December 2015 in Cluj-Napoca. In March 2017, the exchange reportedly processed crypto trades worth more than 100 million Romanian lei (about $33 million USD).