Overstock (NASDAQ: OSTK) subsidiary tZERO has been asked by Hong Kong-based private equity firm GSR Capital to develop a smart contract commodity token for the sale of cobalt. GSR Capital is a significant investor in tZero having committed to invest up to $270 million at a valuation of $1.5 billion in tZero earlier this year. As part of this deal, the companies will be extending the deadline to finalize the equity investment until Feb. 28, 2019.
The sale, subject to any regulatory compliance demands, is expected to offer reoccurring tranches of electric vehicle (EV) battery-grade cobalt, with up to $200 million of the material projected to be available for sale in 2019, with more planned for 2020.
The two companies said their intent is to create an ecosystem for tokenized commodity purchase contracts for rare minerals. The smart contracts would track identity, purchasing, and shipping. Additionally, the two companies also envision adding a security token trading platform in the region.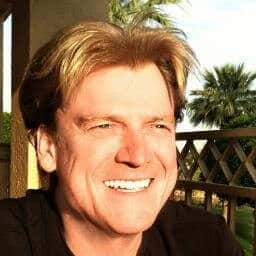 GSR Capital's Chairman and Founder, Sonny Wu, said they are pushing forward with their plans to create a first-of-its-kind cobalt offering in 2019. He added that GSR and tZero will be doing more than just cobalt tokenization, and they see further growth in the partnership including consummating an investment directly by next quarter.
"We are excited to work with GSR and their partner on this innovative cobalt token offering," stated Overstock CEO and tZERO Executive Chairman, Patrick M. Byrne. "Smart contract automation of these transactions will significantly reduce overall costs while effectively improving transparency in rare earth metals purchases throughout the supply chain process. We look forward to bringing the future of commodities purchasing to the global marketplace."
Overstock will hold an "informational webcast" for its shareholders on December 17, 201,8 from 2:30 PM (MT) to 3:00 PM (MT). The event will include discussion and Q&A with members of the company's executive leadership team regarding recent developments with GSR Capital.
To access the live webcast, please visit the Events & Presentations tab on the company's Investor Relations website, http://investors.overstock.com. To listen to the conference call via telephone, dial (877) 673-5346 and enter the audience passcode 1682898 when prompted.