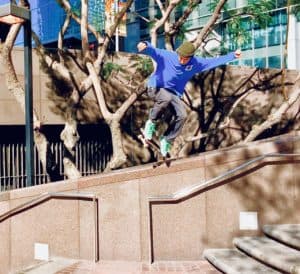 About 20% of respondents to the Depository Trust and Clearing Corporation's (DTCC's)  "Systemic Risk Barometer" survey this year identified "Fintech" (blockchain, AI, cloud computing) as a possible source of risk in global securities settlement in 2019.
Only 15% expressed similar concern last year.
Commenting on the results, DTCC's Managing Director and Chief Security Officer, Stephen Scharf, said innovations must be safely integrated in a balanced fashion:
"The increase in concern around fintech's impact on systemic risk…highlights the need to evaluate both risks and rewards associated with fintech initiatives. DTCC embraces the promise that fintech innovations hold to further mitigate risk and reduce post-trade costs. But as the industry continues to adopt fintech innovations, like blockchain, AI and cloud solutions, we must ensure that those innovations do not jeopardize the safety and security of the current global financial marketplace."
Other concerns are nonetheless more prominent among respondents:
Half are concerned about Brexit
28% identified Excessive Global Debt as among their top 5 concerns
Concerns about global economic slowdown "pervasive among respondents."
"Fintech was frequently cited by respondents as these new technologies continue to evolve and increase in both adoption and their levels of interaction across the financial ecosystem"
"Cyber Risks" ranked in the top 5 of 69% of respondents
Michael Leibrock, DTCC's Chief Systemic Risk Officer, said companies must remain aware of of shifting factors and emerging areas of "weakness":
"The broad perspective of these survey results shows that while economic indicators continue to appear strong, pockets of weakness are starting to appear across numerous components of the financial system as geographic flash points continue to materialize and intensify. It is critical that firms continue to remain vigilant to anticipate and prepare for not only these emerging risks, but the potential cascading effects that may arise from an increasingly interconnected financial system."
Formed in 1973, the DTCC, "automates, centralizes, standardizes, and streamlines processes in the capital markets," and bills itself as, "by far the highest financial value processor in the world."
According to Wikipedia, DTCC affiliates process $1.7 trillion dollars in financial settlements per day, including the post-trade settlement of stocks, bonds, mutual funds, mortgage-backed securities, money market and over-the-counter derivatives products.
In crypto circles, the DTCC may otherwise be referred to as, "the middleman," the biggest one on the planet- and is exactly the type of entity that "blockchain technology," if it is ever proven to work, is hyped to "disintermediate."
So far, blockchain firms have had a tough time delivering on that promise, however, and this may be because the technology is less revolutionary than initially claimed.
For now, DTCC reportedly generates almost $1 billion in annual revenues and controls $3.5 billion in assets.
The company was formed in 1973, "…to alleviate the rising volumes of paperwork and the lack of security that developed after rapid growth in the volume of transactions in the U.S. securities industry in the late 1960s."
Prior to the formation of the DTCC, trades were settled using physical stock certificates relayed by hundreds of couriers.
Certificates piled up "haphazardly" on brokers' desks and stock exchanges had to close every Wednesday to allow for a window for paperwork.
Today, the DTCC Systemic Risk Barometer Survey, "…serves as an annual pulse check to monitor existing and emerging risks that may impact the safety, resiliency, and stability of the global financial system. It is designed to help identify trends and foster industry-wide dialogue on potential threats to financial stability. The survey is a key component of DTCC's thought leadership with respect to systemic risk."