A Romanian citizen arrested last week by local cyber police and American Secret Service agents has been released on bail in the city of Cluj where he runs one of the region's largest crypto exchanges.
The agents flew to Romania to seek the arrest and extradition of to Vlad Nistor, 30, CEO of the Coinflux exchange.
He is reportedly wanted in the US to face charges relating to his running of Coinflux, including charges of fraud, computer fraud, leading an organized crime group and money laundering.
Bail conditions stipulate that Nistor must remain in the region of Cluj for a period of "judicial control" totalling 30 days.
Nistor, who reportedly has 7-years of experience in the financial sector, including time spent managing a large retirement savings fund, must refrain from doing any financial transactions while in Cluj.
Coinflux, meanwhile, is shut down following the freezing of its bank accounts.
The exchange communicated the following about the closure in a blog post:
"Due to a recently started, unexpected investigation, we are in the unpleasant situation of temporarily stopping any digital currency exchanges … We are doing all possible efforts, along with our legal advisers, to make sure everyone who had money deposited in Coinflux wallets gets it back."
The post also states that the exchange has lost administrative control of its website and email list but hopes to restore its access to these, "within the next days."
Nistor's arrest has been protested by writers in local media and, reportedly, by lawyers, who have argued the facts presented to them regarding Nistor's supposed crimes are thin.
At least one outlet has described the arrest of Nistor as illegal and an instance of the overreaching use of Romania's extradition treaty with the US.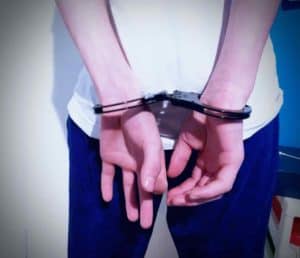 A Russian national called Alexander Vinnick has been being held for over a year in prison in Greece as several countries vie to have him extradited for alleged financial crimes.
Vinnick was the alleged administrator of the now-defunct BTC-e, which was based in London.
Vinnick was arrested suddenly in July of last year while vacationing with his wife and two children in Thessaloniki. American Secret Service agents were also present at the Vinnick arrest.
Vinnick has denied he was a key player at BTC-e and has characterized his endeavours there as a simple matter of processing crypto trades.
At the same time, however, he has reportedly confessed responsibility for financial crimes related to BTC-e brought against him in Russia.
In three separate trials, Greek courts have agreed to extradite Vinnick to France, the US, and Russia. Greece, too, is now reportedly considering pursuing its own case against Vinnick for alleged financial crimes that may have affected Greeks.
Victims of the Notorious Mt Gox hack claim to have traced bitcoins stolen from there to digital wallets registered in Vinnick's name.
Unlike in France, the case against Vinnick in the US may have a political dimension as it is believed Vinnick could have processed Bitcoins on behalf of "Fancy Bear": a team of Russian hackers indicted by Mueller for executing an elaborate cyber-based program to swing the US election in favour of Donald Trump.
In September, Greek officials said they found poison in Vinnick's food, an incident was careful to attribute to criminal and not government elements in Russia.

Vinnick meanwhile has protested his treatment in custody and says he has been forced to sleep on concrete floors, on bare metal bedsteads, and has been transported long distances while cuffed.

Vinnick also recently passed a note to the Russian consul during one of his court appearance stating that he plans to go on hunger strike to protest his treatment and protracted detention.

Sponsored Links by DQ Promote