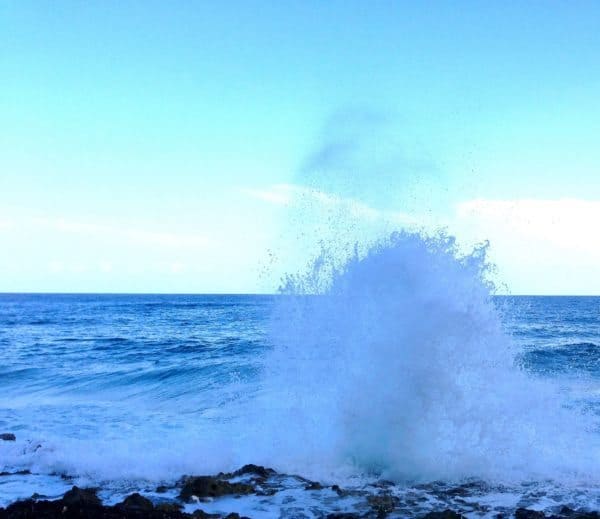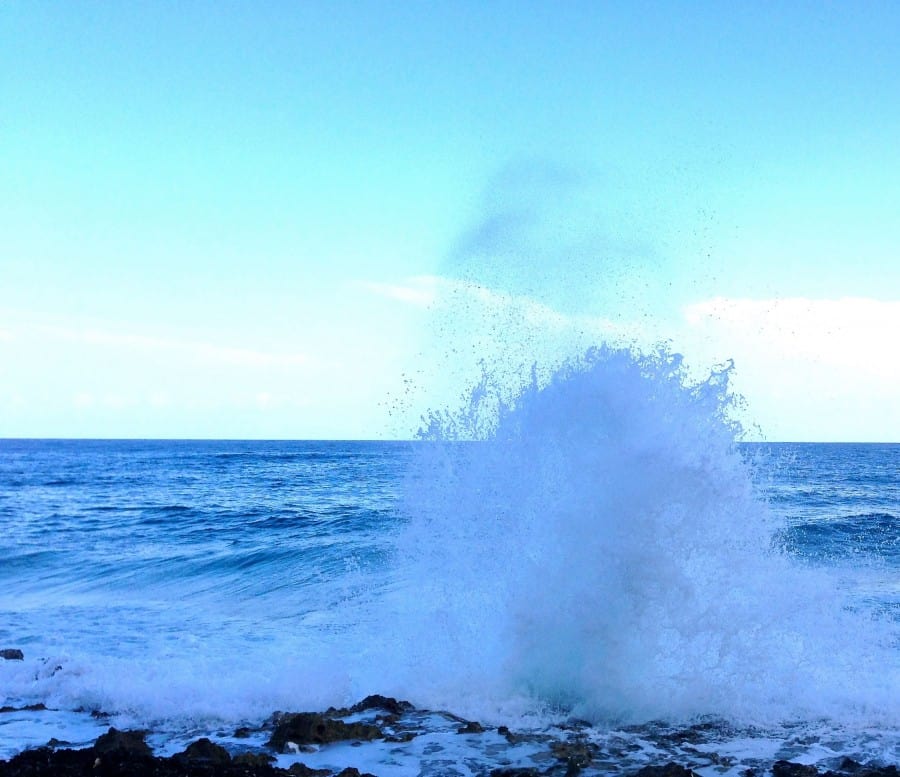 Blockchain or distributed ledger technology (DLT) has been a red-hot topic in the financial services industry the past few years. The one-two punch of Bitcoin excitement and the Ethereum fueled revelation of smart contracts and decentralization, caused many to label blockchain internet 3.0. But is it really?
Good question.
If you were around for the early internet days you experienced something similar to the hype, bust, and following boom of the new tech. The DotCom days proliferated with some of the first companies to take advantage of the world wide web. Many become DotCom bombs but from the ashes of collapse a digital ecosystem emerged that disrupted, and continues to disrupt, a legion of industries. Blockbuster Entertainment anyone?
So will blockchain innovation follow a similar path?
The initial coin offering (ICO) party helped to bring blockchain to popular notoriety but it also gave the novel tech a bit of a black eye. The first killer app for blockchain became online capital formation as ICOs easily raised billions of dollars. Most of these issuers have since faded away and far too many were acts of fraud.
Yet, interest in decentralized tech that streamlines and disintermediates processes and services remains high.
Large analog industries comfortable in ossified operational practices are a prime targets of distributed ledger technology. Networks peppered with toll takers, that slow transactions while increasing cost, create an opportunity for the distributed tech to remove the friction.
So what's next?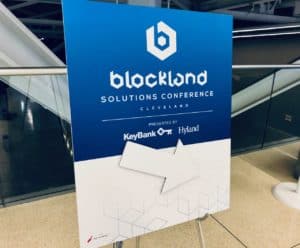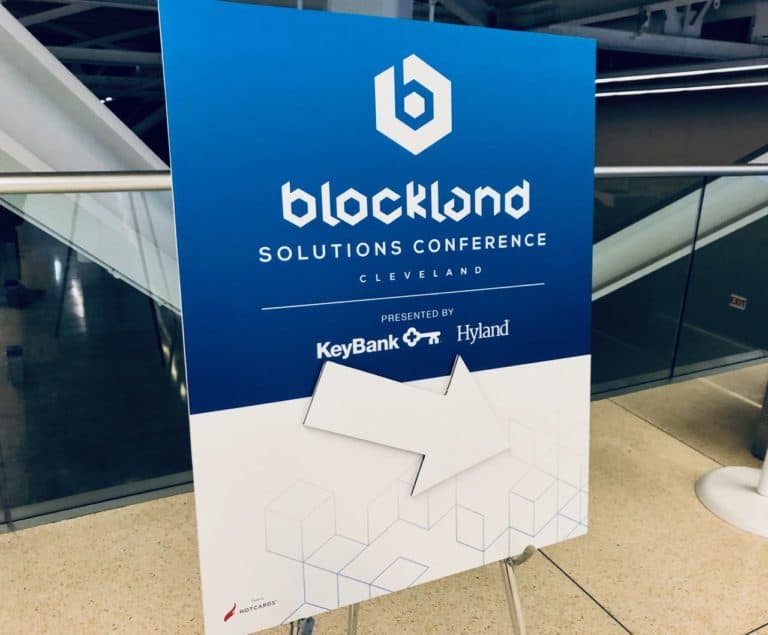 Recently, CI had the chance to sit down with KPMG's US Blockchain lead Arun Ghosh to talk about what he is seeing at KPMG. Ghosh was attending the Blockland event in Cleveland, Ohio, a conference with strong corporate participation.
Ghosh, fairly new in his role, is leading KPMGs approach that is looking to integrate financial management and digital transformation with comprehensive guidance on blockchain from strategy to implementation. Up front, I asked Ghosh if blockchain was more hype than reality. Digital smoke and mirrors.
Ghosh said that having been a consultant for 22 years he has had a lot of experience working with both back and middle office operations. He said that 18 months ago they had their first major win with a major pharmaceutical firm (which he could not name) which came to them with a challenge regarding the security act and the compliance requirement. Blockchain was the answer:
"That gave us the 'ahah' moment," said Ghosh. "This also gave us some level of recognition that [blockchain] is not just hype."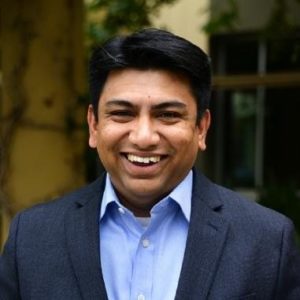 As a firm, they decided they need to do more to invest in the right areas of the new technology in relation to their areas of expertise. Ghosh and KPMG believe that blockchain is a tech that is core to corporate operations.
Are we at Peak Hype?
Ghosh admitted that the bubble has burst a bit but added that the marketplace frequently confuses Bitcoin with Blockchain:
"Forget the crypto hype," said Ghosh. Corporate leaders are saying they need to look at blockchain. Four or five enterprise software providers have announced blockchain as a service in the cloud – which helps.
"This has given some sense of sanity to this madness. People are now stepping back and saying I can actually create a blockchain node in less than three minutes' secure it and deploy it in a contextual framework."
What they are finding is that executives are coming to them and asking them about Blockchain.
Crypto hype aside, Ghosh sees value in permissioned blockchain. Distributed ledger technology can be utilized to reduce friction in many different services:
"The proofs of concepts are over. It works. The question is now proof of value."
Private. Permissioned. Within the Enterprise.
Currently, at least 3 or 4 engagements are moving to the proof of value stage at KPMG. People are seeing efficiency gains.
Returning to Pharma, he sees significant productivity gains that remove costs from operations. Today, the Pharma distribution network is very complex. From manufacturing to distribution there are many layers and many different intermediaries. By using blockchain, you can have verifiable proof points along the way. From the "serialization" of the meds at the start to patient pick up at the pharmacy. He said that the management of this lifecycle with existing ERP options is fairly cumbersome.
"You go right to the ledger …. that defines those proof points. They are saying if you do it for the production supply chain can you can do it for the clinical supply chain … We are seeing a broader uptick in interest because it works."
And let's not forget financial services.
KPMG is apparently gaining traction here as well including audit and tax advisory. He agrees that finance is the killer app but while uptick is slow the interest and appetite for blockchain remains and the "zeal is being reinvigorated."
As for the debate regarding permissioned vs. permissionless blockchain, Ghosh feels the concept of a public blockchain is just too wide. When you break it all down, using a public blockchain is a monumental task.
"Why would they want to go out and create a consensus mechanism in the public domain without adequate governance and controls that would satifsy their corporate standards of cybersecurity of information managment and of storage?"
Ghosh said there are groups that are creating standards on public blockchain but it is not there yet.
A private or permissioned approach is just faster and easier.
"The next phase is interoperability," said Ghosh. "Then I think we will see a much broader appetite…"
Asked if KPMG has any preference for options in the permissioned space and Ghosh said they are currently agnostic.
"We will remain and should remain objective to the protocol or platform."
For 2019, Ghosh expects a wider array of industries to implement blockchain solutions. Beyond Healthcare, these include Telco/Media, Consumer Products/Retail, Industry/Manufacturing and Government. Identity and decentralized management and how it is going to shape commerce is also a big part of the vision. Regtech and compliance challenges are a natural fit.
There will be significant traction in customs and trade. KPMGs teams are apparently completely swamped with demand.
"We see major movement in these areas … In 2019, we are going to see about a dozen projects that will move into a mature cycle."
He is seeing enormous support from platform vendors to help these projects move to production.

In Ghosh's opinion, distributed ledger is "reshaping a lot of issues." Blockchain utilization will become the "new normal" for industry.  "That's where we see the evolution," said Ghosh.

Sponsored Links by DQ Promote