Hong Kong Insurance Regulatory Authority Issues First Virtual Insurance License Under Fast Track
On December 20th, Hong Kong Insurtech Bowtie announced that it has obtained the first virtual insurance company license issued by the Hong Kong Insurance Authority under Fast Track.
Bowtie was founded by Ngan and Michael Chan. Both of them have previously worked as actuaries for global consulting firms in the United States, and have also set up two successful insurtech startups. Bowtie is a de-intermediary online platform that provides insurance products directly to customers. Previously, Bowtie had received a total investment of 234 million Hong Kong dollars (about 30 million US dollars) from Sun Life Hong Kong Limited. in Series A financing. (Source: STCN)
The State Administration of Taxation and PBoC Jointly Launch New Tax Payment Method through WeChat Pay
On December 18th, the State Administration of Taxation, People's Bank of China and WeChat Pay jointly rolled out a new scan-and-pay function for tax payment. Hena, Hunan, Fujian and Qingdao were selected as the first pilot areas for this new function. After tax declaration at the tax office hall or official website of local bureau, the taxpayer can complete the payment only in three steps: scan the QR code, check the payment amount and then confirm to pay.
It is understood that the WeChat Pay QR code payment function is directly interfaced with the Treasury Information Processing System (TIPS), and every tax paid through WeChat Pay will go through the compliant clearing institution, tax bureau system, and the People's Bank of China's treasury system for clearing. Therefore, while providing taxpayers with convenient payment methods, it also ensures that tax funds are promptly and safely incorporated into the national treasury. (Source: Henan Daily)
China Mobile Communications Group Establishes a Wholly-owned Fintech Subsidiary with Registered Capital of ¥ 1 billion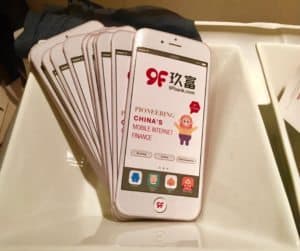 On December 17th, China Mobile Communications Group (CMCC) announced the establishment of its wholly-owned subsidiary China Mobile Financial Technology Co., Ltd. with a registered capital of RMB 1 billion.
The new Fintech company will settle in Beijing Financial Technology and Professional Service Innovation Demonstration Zone. It is understood that China Mobile Financial Technology will serve as an integrated service provider. Its main business covers three major sectors: convergent payment, featured e-commerce and financial technology. (Source: 01Caijing)
P2P Lending Platform Niwodai Submits Listing Application to SEC
On December 19th, Jiayin Fintech, the parent company of P2P lending platform Niwodai.com, submitted its IPO prospectus to the US Securities and Exchange Commission (SEC).
According to the prospectus, Jiayin Fintech has applied for a listing on NASDAQ under the stock symbol "JFIN".
According to its financial report, in the first three quarters of 2018, Jiayin Fintech's net income was 2.17 billion yuan, compared with 1.48 billion yuan in the same period last year; net profit was 449 million yuan, and net profit for the same period last year was 396 million yuan.
It is worth noting that due to regulatory policies and the P2P default crisis, in the third quarter of 2018, Jiayin Fintech had a net loss of 44 million yuan. (Source: 01Caijing)
---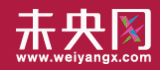 WeiyangX is the most influential website focusing on Fintech in China. The site covers the latest news, industry data analysis, business practices, and in-depth fintech cases in fintech. WeiyangX is incubated by Fintech Lab. Founded by Tsinghua University's People's Bank of China (PBC) School of Finance in 2012, the Fintech Lab is the first and leading research entity dedicated to leading best practices, promoting interdisciplinary innovation, and encouraging entrepreneurship in the field of fintech through scientific research and innovative project incubation.
---
Sponsored Links by DQ Promote