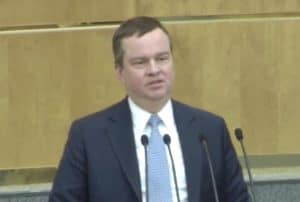 Russian Deputy Finance Minister Alexei Moiseyev has told the local press his ministry is exploring the creation of a digital currency for the EAEU region – in part as a response to international sanctions, Rambler reports.
Moiseyev says the currency may be expected in 2020 or 2021, after a period of negotiations in 2019:
"You see, since we have five members in the EAEU, respectively, negotiations with them will occupy the whole of 2019, and, probably, commissioning in 2020-2021."
The Eurasian Economic Union (EAEU) was created by Russia, Belarus, and Kazakhstan when the three countries signed a corresponding treaty in January 2015. Kyrgyzstan and Armenia have since joined.
According to Investopedia, the EAEU was conceived, "…in part in response to the economic and political influence of the European Union and other Western countries."
The proposed digital currency for the EAEU region, says Moiseyev, will be modeled after the ECU, the precursor of the euro used by European Union countries to set exchange rates and permit the smooth trading of Eurobonds. According to Rambler, the ECU system was active in Europe from 1979-1998,
Moiseyev says that the Ministry of Finance is studying the proposition carefully, "not only with the EAEU, but also with other key trading partners."
Various politicians in Russia have publicly floated the idea of creating an autonomy-asserting cryptocurrency for Russia over the past 18 months, more or less since the Canadian co-founder of Ethereum, Vitalik Buterin, met briefly with Russian President Vladimir Putin in June 2014.
In November, The Russian Association of Cryptoindustry and Blockchain (RACIB) announced it is cooperating with Iran's Blockchain Lab to create a "supranational" counterpart to the SWIFT payments network after the Belgian company running SWIFT said it was cutting off "certain Iranian banks."
Statements made by Russian officials and technologists regarding the creation of alternative payments networks for the region are often politicized, and Moseyev's latest announcement is no different:
"This is a good idea, we will develop it. It is supported by many parties and some countries…Inevitably, we must move in this direction, because the difficulties in calculations are increasing. The number of organizations that are under sanctions is also growing. We hear promises that now still (there will be sanctions). Accordingly, we must respond to this by creating reliable international payment systems that are not tied to the US dollar."