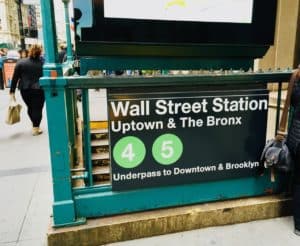 The cryptocurrency mania of 2017 was impossible for Wall Street to ignore, but a mainstream avalanche into crypto is easier said than done, and a stampede of clients demanding crypto-based products from their institutional brokers just hasn't materialized yet, Bloomberg reports.
"The market had unrealistic expectations that Goldman or any of its peers could suddenly start a Bitcoin trading business," Daniel H Gallancy, whose firm, Solid X, is now seeking permission from the SEC to sell a Bitcoin ETF, told the outlet. "That was top-of-the-market-hype thinking."
All eyes were reportedly on Goldman Sachs to lead the supposed blue- suit vanguard into the new "digital asset" sector, and the company has taken repeated runs at crypto by forming a dedicated trading desk, investing in the custodial company Bitgo, and hiring Justin Schmidt for leading its "digital asset" division.
But so far, a source to Bloomberg says only 20 clients have invested in a Goldman Sachs Bitcoin-based derivative product called "non-deliverable forwards," and Schmidt has commented publicly that regulators are cramping his style.
Another source tells the outlet that Morgan Stanley is waiting on client demand for a Bitcoin futures-based swap product, which is available, but which has not yet traded due to insufficient interest.
Citigroup has a non-custodial Bitcoin derivative product waiting in the wings too, but none of these have been trading either.
Barclay's Plc in London, is, reportedly, "almost back to square one," with its inquiries into crypto as well.
The two people hired to look into the matter, Chris Tyrer and Matthieu Jobbe Duval, both left this fall, and Barclay's has reportedly announced that it has no plans to launch a dedicated crypto trading desk.
2018 was a much different year than last, as Bitcoin traced back many of the gains achieved last year, when the coin briefly traded at $20 000 USD in December 2017.
Still, "crypt-optimists" will point out that Bitcoin, which currently trades for around $4000 USD, is still trading at around 3.3 times more than what it was two years ago, and many investors seem willing to ignore that the Bitcoin system appears to be zero-sum- meaning gains generally only come through the incorporation of more investors and not necessarily because of real-world value creation.
Gains are gains, and money must and may be made, especially if crypto is one "sector" not necessarily exhausted by regulation or institutional investors taking cuts again and again before dishing the remains to the public, vapourware or no.
Eugene Ng, a former Deutsche Bank AG trader in Singapore and current purveyor of the crypto hedge fund Circuit Capital, says institutions are building out their infrastructure now to harness the next wave of gold-dust-dazzled dupes:
"It appears as if progress is coming to a halt, yet nothing could be further from the truth…The bear market is going to allow many of these institutions to build the proper foundations without rushing to build-out infrastructure without adequate testing for fear of missing out on a gold rush."
Sponsored Links by DQ Promote