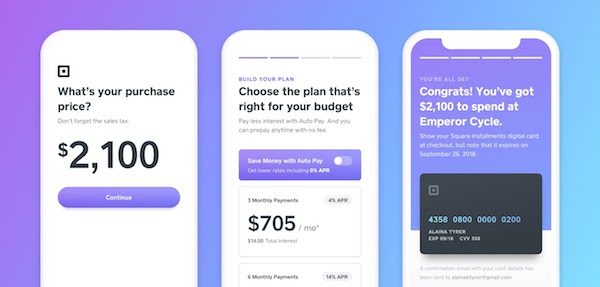 Payment process platform Square has reportedly reapplied for its banking license. This news comes less than six months after the company withdrew its application. 
According to Finextra, the company previously submitted its banking license application with the Federal Deposit Insurance Corporation (FDIC) to become a depositary bank through an Industrial Loan Company (ILC) license in September of 2017, but withdrew the application in July in order to address some issues that were raised by state regulators on areas such as product and services, along with infrastructure and governance.  Once the application is approved, the new banking division will notably be Utah chartered and branded as Square Financial Services, which will be led by former Green Dot Corporation Executive, Brandon Soto.
Speaking about Square's application, the National Association of Federally-Insured Credit Unions (NAFCU) President and CEO, Dan Berger, reportedly stated:
"If Square, or any other fintech company, wants to apply to become a bank then they should do so without skirting regulatory responsibilities through a gaping loophole in the law. The current ILC regime was never intended for fintechs to enter the banking world with an unlimited scope. Instead of letting fintechs exploit the ILC process, policymakers should pause, review and ultimately pick an appropriate regulatory regime, which in many cases could be a specific fintech charter. In many other cases, the provision of financial services should be left to consumer friendly depository institutions like credit unions."
Square is currently available in the U.S., Canada, Australia, UK, and Japan. The company's offices are located in San Francisco, New York, Atlanta, St. Louis, Kitchener-Waterloo, Dublin, London, Toronto, Melbourne, and Tokyo.