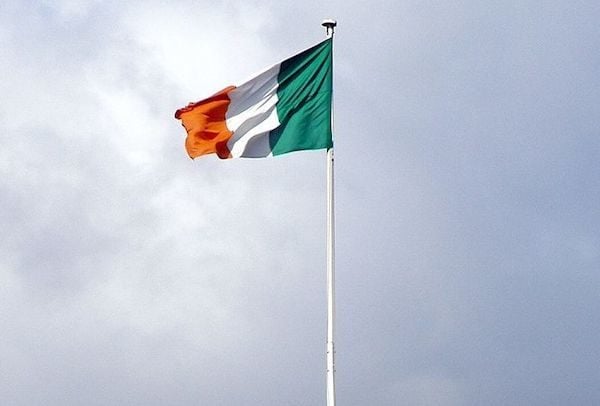 In order to align itself with the fifth EU money laundering directive and reinforce existing rules, the Irish Cabinet has passed a new bill targeting money laundering, "including the use of cryptocurrencies in funding terrorism," according to a release from the Irish Department of Justice.
The Criminal Justice (Money Laundering and Terrorist Financing) (Amendment) Bill 2019 restricts the use of virtual currencies in the funding of terror and also restricts the of pre-paid cards.
If passed, the bill will reportedly, "improve safeguards for financial transactions to and from 'high-risk third countries,'" and banks will force banks to enact stricter procedures for vetting new clients.
Anonymous safety deposit boxes will also be prohibited at banks and Credit Unions.
The bill also grants the Garda and the Criminal Assets Bureau "new powers…to access bank records when investigating money laundering."
In a statement regarding the bill, Minister for Justice Charlie Flanagan told the media that the Amendment grants, "a very robust legal framework and further develop(s) vital expertise within An Garda Síochána."
He stressed the potentially serious impact of unchecked illegal finance:
"The reality is that money laundering is a crime that helps serious criminals and terrorists to function, destroying lives in the process."
Flanagan said the Amendment is necessary given the relatively open nature of borders within the EU:
"Criminals seek to exploit the EU's open borders and EU-wide measures are vital for that reason. Ireland strongly supports the provisions in the fifth EU money laundering directive."

"My message to criminals is clear: those engaging in corruption or money laundering in Ireland will not get away with their crimes."
In related news, yesterday, the directors of the Dublin tram system, Luas, had to shut down the system's public-access website after a hacker took control of it using ransomware.
Before the site was shut down, site visitors attempting to access schedule and fare info there were instead greeted by a message threatening to "publish all (user) data and send emails to your users" unless a ransom of one Bitcoin (worth about $3850) was paid.
As of today, the luas.ie website is still down, and bears the message:
"The Luas website is undergoing restoration following a cyber-attack."

"We wish to advise customers that the Tax Saver and Standard Fare Notice sites have NOT been compromised."
Sponsored Links by DQ Promote