Dx Exchange, an Estonia-based crypto community that allows institutions and individuals to purchase cryptocurrencies with fiat, trade cryptocurrencies, and convert crypto back to fiat, announced this week it has formed a strategic partnership with AlgoZ, a Fingenom Group company, to provide market-making services and additional liquidity solutions on its exchange.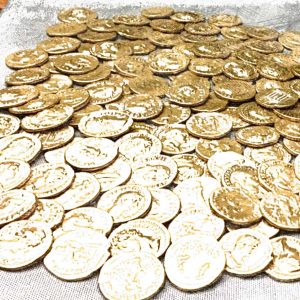 Through the partnership, DX Exchange has retained AlgoZ to provide liquidity services on all cryptocurrency pairs listed on the exchange, providing institutions and individuals with continuous liquidity on its platform. While sharing more details about the partnership, Nir Dovrat, Co-CEO of AlgoZ, stated:
"We are honored to have been selected to provide DX.Exchange with our proven market making and liquidity solutions, which will help ensure that DX.Exchange traders are provided with consistent and attractive trade opportunities. We see the selection in AlgoZ as a vote of confidence in our services and technology, and looking forward to provide our various liquidity solutions to the DX.Exchange community."
Daniel Skowronski, Co-Founder and CEO of DX Exchange, also commented:
"As we intend on being a leader in the world of cryptocurrency trading, we must ensure our customers receive the best-in-class liquidity solutions," said . "AlgoZ superior technology and experience in providing liquidity solutions in both traditional and crypto markets, enhance our capabilities and enable us to deliver the high-quality products that our customers demand."
DX.Exchange added it is set to go live on January 7th, with AlgoZ services provided from inception, ensuring 24-hours of steady liquidity on the exchange.