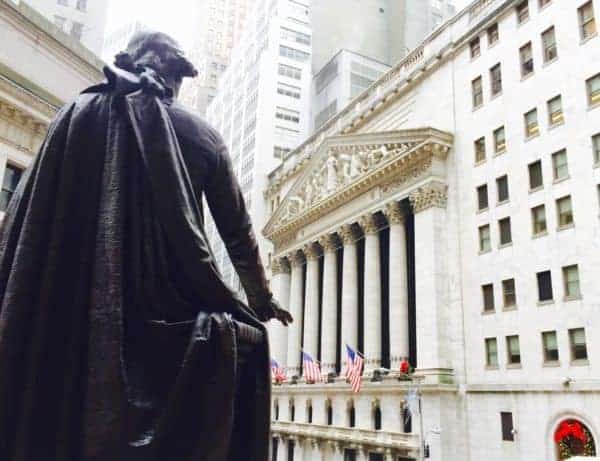 Late last week, New York Governor Andrew Cuomo nominated Linda Lacewell to become Superintendent of the New York State Department of Financial Services. Lacewell will replace Maria T. Vullo who announced on December 19th her intent to depart the agency after three years. Vullo will remain as DFS Superintendent until February 1st.
Lacewell most recently served as Chief of Staff and Counselor to Governor Cuomo. She previously served as executive director of a cancer foundation initiative in Culver City, California. Prior to that, Lacewell served as Chief Risk Officer and Counselor to Governor Cuomo where she built and implemented the first statewide system for ethics, risk, and compliance in agencies and authorities. She is also the architect of OpenNY, an open data initiative.
Lacewell received her J.D., with honors, from the University of Miami School of Law. She currently serves as an adjunct professor at New York University School of Law, teaching ethics in government, and previously served as an adjunct professor of law at Fordham University School of Law, teaching international criminal law.
New York City is the leading financial center in the world thus DFS has a heightened status as a state-based regulator.
Vullo has been a staunch proponent of state-based regulation of financial services. Even while most astute policymakers question the overlap between state and federal rules that add cost to services, and hinder innovation in financial services, Vullo has been a leading voice advocating for state oversight without regard to the duplication.
Last fall, DFS sued the Office of the Comptroller of the Currency (OCC) in a civil action challenging the OCC Fintech Charter, paid by tax dollars of course.
The Fintech Charter seeks to create a path for innovative financial firms to receive a national charter without having to receive permission in all 50 different states.
To quote the legal filing, DFS said of the OCC and the Charter:
"The Fintech Charter Decision is lawless, ill-conceived, and destabilizing of financial markets that are properly and most effectively regulated by New York State. It also puts New York financial consumers – and often the most vulnerable ones – at great risk of exploitation by federally-chartered entities improperly insulated from New York law. The OCC's reckless folly should be stopped."
Hyperbole aside, the US Department of Treasury published a report last July that called for the states to coordinate and harmonize their regulatory approach acknowledging the extreme inefficiencies of duplicate regulation for financial service firms managing 50 different state compliance rules. Treasury said that if the states are unable to achieve meaningful harmonization across their licensing and supervisory regimes within three years, Congress should act.
So is a change in Superintendent at DFS a good sign for Fintech firms – including blockchain based companies?
That's a good question. One prominent Fintech firm, PeerIQ, recently posited that since Lacewell was the architect of OpenNY, it is their view is that this change is a win for the Fintech sector.
"The prior head of NYS DFS, Maria Vullo, challenged the OCC's regulatory authority to issue national bank charters to Fintechs, while Lacewell is expected to be friendlier towards innovative Fintechs."
Time will tell but hopefully, common sense wins the day and a change at the top at DFS can be accompanied by leadership with a vision for the future of Fintech. In the end, it is the consumer that ends up footing the bill for regulatory duplication and states with 50 different compliance mandates.