US Marketplace HBUS Rebrands to Huobi Matching Asian Platform
HBUS, the US strategic partner of digital asset platform Huobi Group, has rebranded its retail trading marketplace to Huobi thus matching the Asian platform. The flagship operation Huobi Global will continue to operate under the same name. HBUS originally launched in the US last July. Established in 2013, Huobi Group claims cumulative turnover in excess of US $1 trillion.
Huobi said it is "fully committed to US compliance." The marketplace will offer 13 digital currencies, including Bitcoin, Ethereum, and Litecoin, with 35 trading pairs.
To help boost awareness, the company has launched several different promotions including trading rebates.
According to a release from Huobi, the rebranding gives HBUS "a reputable brand to provide U.S. traders with localized trading experience." The "closer relationship" will apparently come with more technical support in the form of more security features and "advanced stability."
Leon Li, CEO and founder of Huobi Group, said the move was another step forward in Huobi's goal of global expansion:
"We feel very confident that the HBUS team will be excellent stewards of the 'Huobi' name as they become the top digital asset exchange in the U.S."
From the US side, CEO of HBUS Frank Fu explained that the name Huobi has a powerful brand in Asia that represents dependability and security in the digital assets sector.
"Leveraging our enhanced partnership with Huobi Group, we'll continue to operate the trading platform in a compliance-committed manner, offering wide token variety, competitive trading fees, and help grow the brand of Huobi to be synonymous with excellence and worldwide regulatory compliance."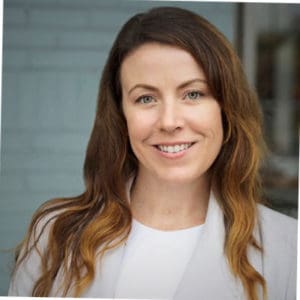 CI reached out to Huobi / HBUS for some additional insight into their US strategy. In the US, the regulatory environment is moving quickly to become a highly regulated trading environment. We communicated with Megan Monroe, HBUS's Chief Compliance Officer.
Monroe joined HBUS this past October following more than 15 years of experience in more traditional finance including working at Intuit – following the acquisition of Mint.
Before that, Monroe was the Compliance Director at PricewaterhouseCoopers, so she has deep exposure and experience managing regulatory compliance demands in the US – an important qualification.
CI asked Monroe how will Huobi differentiate its services from Coinbase, Circle, and other established digital asset platforms:
"HBUS endeavors to build and operate a marketplace with the highest security, token selection, and service. We will leverage our global partnerships to continue to provide product innovations for our retail and institutional customers," said Monroe.
We questioned her about Huobi's plans as a primary issuance platform, and if, or when, they will move into security token offerings (STOs). She told us HBUS does not have any immediate plans to offer Security tokens on the Huobi Marketplace.  For the foreseeable future, their offerings will be exclusively utility tokens:
"We have a comprehensive token review process to vet token offerings for whether or not the token could be treated as a security under US Securities Laws."
So will HBUS pursue an alternative trading system (ATS) license? This is the path that some crypto exchanges in the US are currently pursuing. Or perhaps they will form a partnership with an exchange.
"HBUS is investigating opportunities for expansion to offer more services and products to the US market that may include obtaining an ATS license or partnering with other organizations," said Monroe. "However, as you may know, obtaining an ATS license is a lengthy and involved process, so we are taking our time to evaluate what options to pursue, if any.  We really want to make the right plans for our customers and our business."
Regardless, HBUS must operate in compliance with US rules. Monroe said the Huobi Marketplace is subject to federal and state money services regulations per the Federal MSB program under the Bank Secrecy Act and each state money transmission or Bit license legislation (MTL). She explained that HBUS is a registered MSB with FinCEN and has a money transmitter license in the state of Vermont.
"We continue to obtain licenses in other states and have restricted services to some states while we evaluate and plan for compliant operations in those locations. Restricted states include: Alabama, Arizona, Connecticut, Georgia, Louisiana, New York, North Carolina, Hawaii, Vermont and Washington," shared Monroe.
Recently, the Blockchain Transparency Institute has posted allegations regarding wash trading and trading volume for Huobi Global. The Institute claims that a good number of crypto exchanges boost their relevance and volume with wash trading tactics.
Monroe stated:
"That article refers to Huobi Global and not the new Huobi Marketplace offered by HBUS. HBUS is a separate company, and we operate a separate digital asset marketplace. HBUS's Huobi Marketplace was not included in the Blockchain Transparency Institute study, and we are not privy to information about Huobi Global or its operations and highly recommend reaching out to them directly to discuss your question."
Sponsored Links by DQ Promote