The German IoT platform Ameria successfully closed its €5.5M Companisto Series C/Growth Capital campaign at midnight, raising  the full €5,500,000 from 770 investors. Funding will be utilized to further develop the company's existing CX Ecosystem and ensure innovation leadership. Investors include CEMA AG CEO Thomas Steckenborn, Carlos Dennis and Süddeutsche Privatkapital AG Andreas Kochhäuser.
To recap, pre-valued at €50,000,000, Heidelberg-based Ameria plans to use the most recent — its third– Companisto investments to achieve exponential sales and earnings growth as well as in Commercialization, Distribution and Communication, Scalability and Reliability, Presentations and Tests, Improvement of Data Analysis & Interaction. The funding in excess of €4M is slated to be used for equipment and the establishment of a training center for agencies/media production companies.
#Ameria Hits €5.5M Goal! #Crowdfunding Milestone @ameriapioneers @companisto #Eigenkapital #Beteiligung
Ameria continues to target retail customer bases in nine industries worldwide including the automotive industry, events, trade fairs, and Smart City. Ameria provides Connected Experience®, a global, scalable cloud platform to digitalize public spaces whose software license model is distributed by globally active technology groups, including Accenture.
Currently implemented at 460 locations worldwide with flagship customers like Allianz, HARIBO and Porsche, Ameria's Connected Experience aims to problem-solve for clients, by creating shopping experiences, marketing/promotion of products & services, connecting online and offline offers, generating of customer data on-site and connecting with CRM.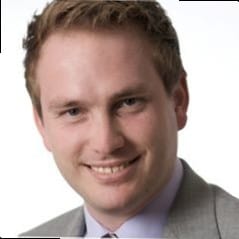 "In December, SAP initiated the partner process for Ameria AG, enabling the partnership to be further intensified. AMERIA becomes SAP partner in 2019," wrote Ameria CEO Albrecht Metter on Companisto.  "The partnership makes Ameria even more interesting for the many large companies that rely on the ecosystem of Europe's leading software manufacturer…By joining forces, SAP gains new access to existing customers and adds important components to its own product portfolio. Following the first technical integration, AMERIA and SAP are therefore currently working at high speed on concepts for the joint go-to-market."
Metter added that negotiations with the automotive industry are also the most advanced in this area and that the company has addd new customers including BigFM, TUI and John Deere.
Live campaigns on Companisto include Be Food StadtFarm, Rydies and myEnso. vanilla bean's campaign launches later this morning.
Have a crowdfunding offering you'd like to share? Submit an offering for consideration using our Submit a Tip form and we may share it on our site!