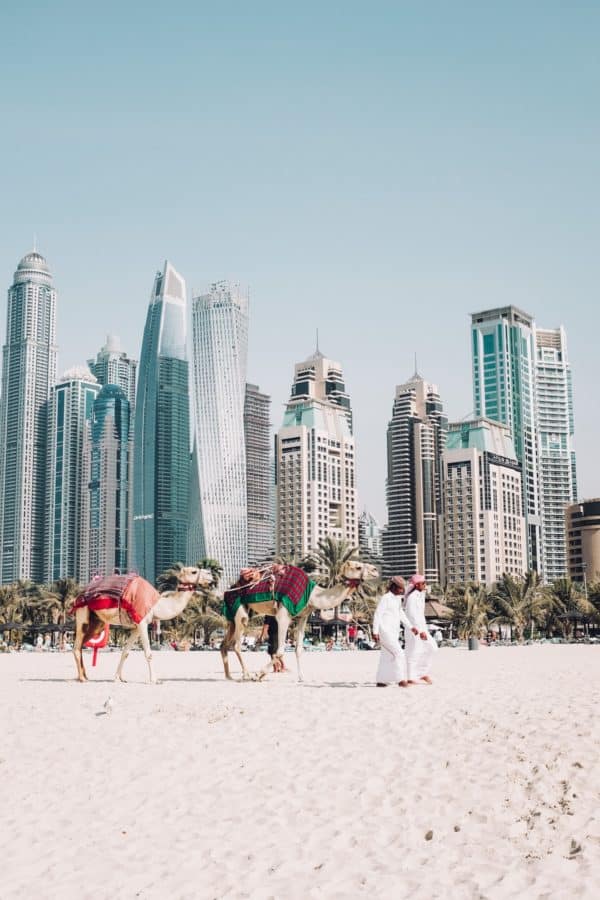 Following a meeting of The Executive Committee of the Saudi-Emirati Coordination Council, the UAE and Saudi Arabia have announced plans to collaborate on a "joint pilot cryptocurrency" for possible use in cross border banking, Emerati state news agency WAM reports.
The initiative is one of seven agreed upon by the two countries. Others include a "financial awareness program for children," a "joint exercise to test the supply security system," a plan to help small and medium businesses access "government procurement allocations," and a "common market for civil aviation."
According to WAM, the cryptocurrency pilot focusses on how a "distributed database" might be used to improve cross-border money transmissions between banks:
"The cross-border digital currency will be strictly targeted for banks at an experimental phase with the aim of better understanding the implications of Blockchain technology and facilitating cross-border payments. The virtual currency relies on the use of a distributed database between the central banks and the participating banks from both sides. It seeks to safeguard customer interests, set technology standards and assess cybersecurity risks. The project will also determine the impact of a central currency on monetary policies."
Officials from Russia, Iran, Venezuela and the Marshall Islands have also proposed the creation of centrally-controlled "cryptocurrencies"), both as a means of financing their governments (Venezuela and Marshall Islands), and as a possible way to sidestep onerous international sanctions (Venezuela, Russia, Iran).
What is unclear in this case is whether or not Saudi Arabia and the UAE really need a blockchain-style money transmission system.
So far, "blockchains" -heavily-encrypted distributed ledgers- are very slow and are meant for use in situations of low-to-no trust between transacting parties.
Blockchains may also be used in places with little other financial infrastructure
Still, experts like Jimmy Song often warn that the integrity of any privately-commanded blockchain can be compromised by it's central commanders. The need for a blockchain in these circumstances is therefore moot.
Any centrally-commanded business or payment network, he and others advise, should skip the expense and slowness of true blockchain and use a standard encrypted "SQL" database instead.
Basic encrypted database technology, says Song, has been available since the 1970s.
Venezuela's national cryptocurrency project, El Petro, has been widely bashed by commentators and exiles as another instance of the country "printing money" in an attempt to overcome economic woes, including 6-figure inflation rates this year that have resulted in 5000 refugees per day pouring over the country's borders, product shortages and hunger.