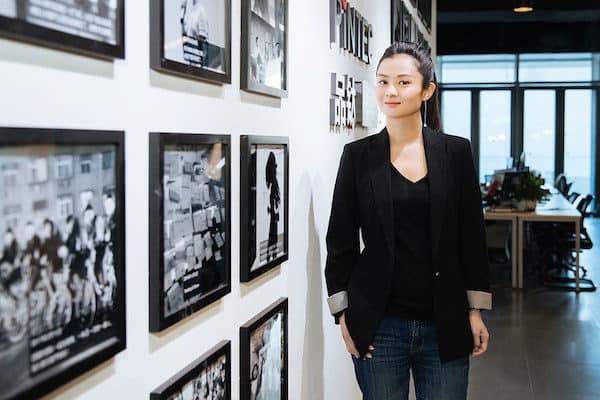 Chinese fintech Pintec Technology Holdings Limited (PINTEC) announced on Thursday its President, Zhou Jing, is now set to lead its international business expansion efforts.
According to PINTEC, Zhou has served as the president of the Company since January 2018. From May 2016 to January 2018, she served as the CEO of the Dumiao business first under a predecessor prior to reorganization and continued with the position since PINTEC's inception. From January 2015 to May 2016, Zhou served as the Vice President of Retail at the predecessor of PINTEC.
While speaking about her new role in the company, CEO of PINTEC, William Wei, stated:
"In her capacity as President, Zhou will take responsibility for overseeing implementation of the Company's strategy to further expand the international business and seek opportunities outside of China. This strategy aims to diversify PINTEC's revenue sources and sustain the company's profitable growth in the long run. With her 20 years' risk management experience in multinational banking and fintech, Zhou Jing is ideally suited to guide the development of our business overseas."
Zhou also commented:
"PINTEC's international strategy is to actively explore opportunities to replicate the Company's success in China to overseas markets both in other parts of the Asia Pacific region, as well as by entering new markets including Europe and North Africa. The company is evaluating both developed and emerging markets, with the belief that the experience and expertise accumulated in the China market is readily transferable to overseas markets."
Zhou went on to add:
"The expansion of PINTEC's international business will be conducted in a prudent and a calculated manner. As we enter new markets, we will find partners who understand the local market better than us, who know how to communicate with the local regulators, while we can bring the technology and knowhow to enable them to improve these products locally. It's win-win, not competition."
The expansion news comes less than two weeks after PINTEC announced it formed a partnership with Best Wonder Co., Ltd., a SaaS platform for business E-tax and digital invoice services, to develop digital lending solutions to support small and micro-sized enterprises. The collaboration will use business E-tax and related invoice data to develop digital lending solutions that draw from PINTEC's credit assessment technologies based on artificial intelligence and big data, and Best Wonder's experience in taxation services.