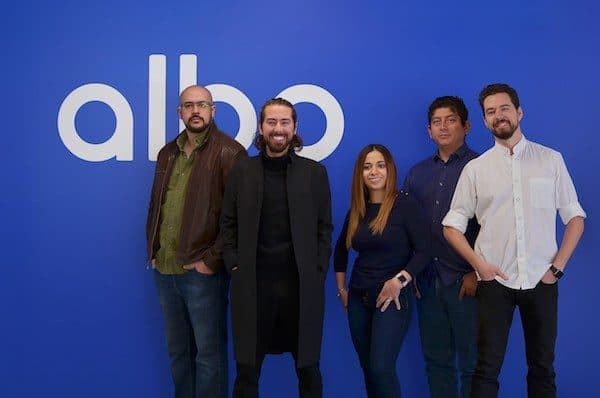 Albo, a Mexico-based fintech that offers consumers digital accounts with prepaid Mastercards for receiving, transferring, and spending, announced on Thursday it secured $7.4 million through its Series A investment round, which was led by Mountain Nazca and joined by the impact investment firm Omidyar Network, and Greyhound Capital.
Launched in 2016, Albo revealed it offers consumers in Mexico the possibility to have a digital account with access to an international Mastercard and an app to receive and transfer money, as well as make payments seamlessly, with minimal fees and in a fast and efficient way. The company reported it has become a financial ally for its users, constantly improving its platform and offering tools to help them to better manage their finances and improve their financial health.
Speaking about the investment, Hector Sepulveda, Co-Founder and Managing Partner of Mountain Nazca, stated:
"We are really proud to have led this round along with other internationally recognized and experienced venture investors. Among the opportunities in the fintech sector in Mexico, we have identified Albo as the one with wider potential  impact in the country and are convinced that Albo will be the leading challenger bank and the solution that will move the needle on financial inclusion in Mexico."
Ángel Sahagún, CEO and founder of Albo, also commented:
"With this investment, we want to take Albo to every corner of the country and enhance our products so that every person in Mexico can have access to a personalized, fair, and 100% digital financial experience when it comes to getting financially healthy. This round of funding will help to significantly advance that goal, coming in at perfect timing, helping us comply with new government regulations, which validate the fintech sector."
Albo went on to add that with this investment it will be working to comply with a range of technical elements that will enable it to become a regulated fintech institution, as per Mexico's fintech law.