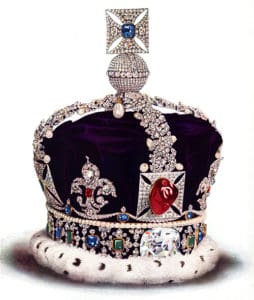 OTC Markets Group has published their annual OTCQX Best 50 list.
The list is a ranking of top-performing OTCQX companies in the prior calendar year which include both domestic and international firms. OTC Markets is a popular marketplace with many global companies that are headquartered outside the US as the listing requirements are not quite as rigorous (and expensive) as trading on another US based exchange. Thus companies that trade on the LSE, TSX, or SIX may also list on OTC Markets. Good examples include prominent firms such as Adidas, Deutsche Telecom, Roche Holdings or Experian. In the end, investors want to trade and tend to look for the CUSIP.
The Best 50 includes companies having an equal weighting of one-year total return and average daily dollar volume growth.  Companies in the list were ranked based on their performance during the 2018 calendar year.
So who is at the top of this year's OTCQX Best 50?
Largo Resources Ltd. is a mining development company that is primarily focused on the production of vanadium at its Maracas Menchen Mine in Brazil. The bulk of vanadium is used in steel (if you did not know) but the mineral has other uses.
Last year, a different company topped the list. Barry Silber's Grayscale Bitcoin Trust (BTC) led the pack(OTCQX: GBTC). Towards the end of 2017, Bitcoin was red hot pushing $20,000 in value. How times have changed.
But there is another company of note that was just edged out by Largo. In 2nd place is CannaRoyalty Corp (OTCQX:ORHOF).
CannaRoyalty is an operator and investor in the global cannabis industry with a strong focus on California. Their mission is to become the leading global consumer product goods company for "discerning cannabis consumers."
The entire list is below.
---
The 2019 OTCQX Best 50 Companies are:
| | | |
| --- | --- | --- |
| Rank | Company | Symbol |
| 1 | Largo Resources Ltd. | (OTCQX:LGORF) (TSX: LGO) |
| 2 | CannaRoyalty Corp. | (OTCQX: ORHOF) (CSE: OH) |
| 3 | iAnthus Capital Holdings, Inc. | (OTCQX:ITHUF) (CSE: IAN) |
| 4 | Organigram Holdings, Inc. | (OTCQX: OGRMF) (TSX-V: OGI) |
| 5 | Freedom Holding Corp. | (OTCQX:FRHC) |
| 6 | Patriot One Technologies Inc. | (OTCQX: PTOTF) (TSX-V:PAT) |
| 7 | Avita Medical Ltd. | (OTCQX: AVMXY) (ASX: AVH) |
| 8 | Western Uranium & Vanadium Corp. | (OTCQX: WSTRF) (CSE: WUC) |
| 9 | TFI International Inc. | (OTCQX: TFIFF) (TSX: TFII) |
| 10 | Midas Gold Corp | (OTCQX: MDRPF) (TSX: MAX) |
| 11 | Corvus Gold, Inc. | (OTCQX: CORVF) (TSX: KOR) |
| 12 | Repro Med Systems, Inc. | (OTCQX: REPR) |
| 13 | Fentura Financial, Inc. | (OTCQX: FETM) |
| 14 | Lyons Bancorp, Inc. | (OTCQX: LYBC) |
| 15 | GreenPower Motor Company Inc. | (OTCQX: GPVRF) (TSX-V: GPV) |
| 16 | Computer Services, Inc. | (OTCQX: CSVI) |
| 17 | Gazprom Neft PJSC | (OTCQX: GZPFY) (MOEX: GAZP) |
| 18 | First Advantage Bancorp. | (OTCQX: FABK) |
| 19 | Dacotah Banks, Inc. | (OTCQX: DBIN) |
| 20 | Croghan Bancshares, Inc. | (OTCQX: CHBH) |
| 21 | Localiza Rent A Car SA | (OTCQX: LZRFY) (B3: RENT3) |
| 22 | Communities First Financial Corporation | (OTCQX: CFST) |
| 23 | Marquette National Corp. | (OTCQX: MNAT) |
| 24 | Teranga Gold Corporation | (OTCQX: TGCDF) (TSX: TGZ) |
| 25 | Stereotaxis, Inc. | (OTCQX: STXS) |
| 26 | Anglo American plc | |
| 27 | Mountain Commerce Bancorp Inc. | (OTCQX: MCBI) |
| 28 | K92 Mining Inc | (OTCQX: KNTNF) (TSX-V: KNT) |
| 29 | Zurich Insurance Group Ltd | |
| 30 | Sono-Tek Corp. | (OTCQX: SOTK) |
| 31 | NASB Financial, Inc. | (OTCQX: NASB) |
| 32 | J Sainsbury plc | |
| 33 | Sturgis Bancorp, Inc. | (OTCQX: STBI) |
| 34 | Experian plc | |
| 35 | Farmers & Merchants Bancorp | (OTCQX: FMCB) |
| 36 | Dyadic International, Inc. | (OTCQX: DYAI) |
| 37 | Blue Dolphin Energy Co. | (OTCQX: BDCO) |
| 38 | Citba Financial Corp. | (OTCQX: CBAF) |
| 39 | Wal-Mart De Mexico S.A.B. de C.V. | (OTCQX: WMMVY) (BMV: WALMEX) |
| 40 | Wayne Savings Bancshares, Inc. | (OTCQX: WAYN) |
| 41 | adidas AG | |
| 42 | GrandSouth Bancorporation | (OTCQX: GRRB) |
| 43 | Roche Holding Ltd | |
| 44 | Mars Bancorp, Inc. | (OTCQX: MNBP) |
| 45 | Harleysville Financial Corp. | (OTCQX: HARL) |
| 46 | Deutsche Telekom AG | |
| 47 | Koninklijke Ahold Delhaize N.V. | |
| 48 | Capital Properties, Inc. | (OTCQX: CPTP) |
| 49 | JBS S.A. | (OTCQX: JBSAY) (JBSS3.SA) |
| 50 | Smith-Midland Corp. | (OTCQX: SMID) |
---
Have a crowdfunding offering you'd like to share? Submit an offering for consideration using our Submit a Tip form and we may share it on our site!

Sponsored Links by DQ Promote