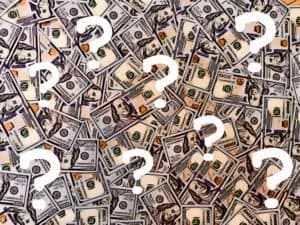 US-based investment crowdfunding platform Crowdfunder (not to be confused with the UK based Crowdfunder) may be in trouble. Recently, CI viewed a copy of an email that appears to indicate that the company will restructure soon.
According to a Dear Fellow Shareholders email, while certain shareholders remain confident that Crowdfunder can "become the company we all wished for," … a "reorganization is critical."
A new entity has been formed to potentially acquire the company as Crowdfunder endures "very difficult circumstances."
This new entity supposedly will "revitalize Crowdfunder by promoting an array of financial services." The new services appear to focus on providing more traditional broker-dealer offerings while utilizing the "convergence of technology and regulation."
A bridge loan has apparently been provided to help keep the platform afloat.
The request in the letter was for approval of an acquisition by the newly formed entity. Investors may experience a significant haircut as the letter states that shareholders have "the opportunity to write-off the investment on your 2018 taxes, and also retain some potential for future gain through a shared equity pool."
Crowdfunder was an early entrant in the securities crowdfunding realm first leveraging Title II of the JOBS Act, or Reg D 506c (accredited crowdfunding), that allowed issuers to generally solicit online (IE advertise). The Crowdfunder website claims the platform has funded over 100 deals at an average deal size of $1.8 million.
Over the years, Crowdfunder has gone through various changes including executive transitions. Most recently, Crowdfunder listed the high profile BrewDog equity offering under the Reg A+ exemption.
BrewDog is one of the most successful equity crowdfunding projects in the world having raised millions of pounds in the UK as well as several million dollars in the US as the brewery crossed the Atlantic.
Last week, CI emailed Crowdfunder to inquire about the reorganization and, as of this writing, we have yet to hear back from anyone at the platform.
It is not clear if the reorganization will have any impact on current offerings.
This story is developing.