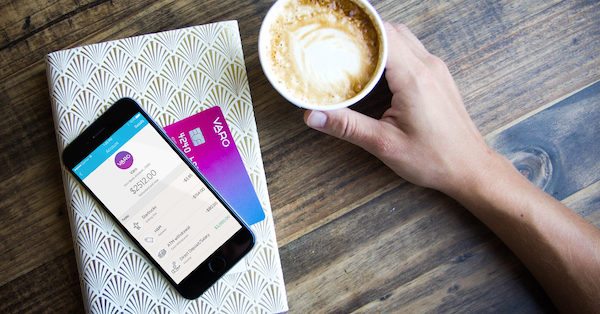 Digital-only challenger bank Varo Money announced on Tuesday it raised the Annual Percentage Yield (APY) on its FDIC-insured Varo Savings Account to 2.80% for customers whose Savings Account balance is $50,000 or less, and who have qualifying direct deposits and debit card purchases from their Varo Bank Account. An APY of 2.12% will apply if these conditions are not met.
Varo reported its new 2.80% APY for qualifying customers is more than triple the 12-month average national CD rate, and far outstrips the paltry 0.09% APY that is the national average. Varo's 2.80% APY also significantly outpaces inflation, which was 2.3% on average in 2018 and is expected to remain at that level in 2019.
"Starting January 29, 2019, all Varo customers who have payroll or government direct deposits into their Varo Bank Account totaling $1,000 or more each month, make at least five purchases with the Varo Visa Debit Card each month, and have a balance of $50,000 or less in their Savings Account will be paid 2.80% APY.  For Savings Accounts with a balance exceeding $50,000 or that do not meet the other qualifications, an APY of 2.12% will apply. Varo Bank and Savings Accounts are provided by The Bancorp Bank, Member FDIC, and deposits are FDIC-insured up to $250,000. Varo has no minimum balance requirements and charges no fees."
While speaking about the change, Varo Co-Founder and CEO, Colin Walsh, stated:
"We've got a serious savings problem going on in America and banks aren't doing enough to address it. Four in 10 Americans can't cover a $400 surprise expense without selling something or going into debt, and the typical working-age household has only $3,000 in retirement assets. Varo is on a mission to help improve people's financial well-being and we're proud to put a stake in the ground with a market-leading rate for FDIC-insured accounts."
Varo went on to add that in addition to no-fee banking services and a market-leading savings rate, it offers tools including Save Your Pay and Save Your Change that automate savings to help consumers save more easily. Varo is available in the Google Play Store with an Android version of its banking app and available through its iOS app in the App Store.