Cryptoasset-to-USD lender BlockFi announced on Tuesday it has added Coinbase Ventures and Able Partners to its list of investors. This news comes just a little over a month after BlockFi secured $4 million in convertible debt investments led by Akuna Capital with participation from Susquehanna Government Products, LLLP, CMT Digital, Recruit Strategic Partners, Galaxy Digital Ventures, Morgan Creek Digital and Devonshire Investors.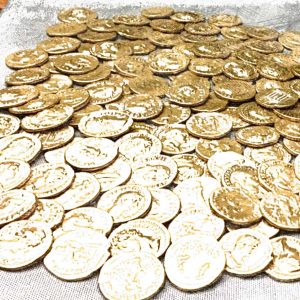 Founded in 2017, BlockFi describes itself as a secured non-bank lender that offers USD loans for crypto asset owners. The company claims its products bring additional liquidity to the blockchain asset sector and meets needs o both individuals and institutions holding blockchain assets. the company reported it offers the lowest interest rates and most flexible product in the crypto-to-USD lending market.
According to BlockFi, Coinbase Ventures is one of the leading investment bodies in the cryptocurrency industry. The firm notably provides financing for promising companies that have the teams and ideas that can move the space forward in a positive, meaningful way. Meanwhile, Able Partners focuses on early-stage brands that improve people's daily lives. Speaking about the addition of Coinbase Ventures and Able Partners, the BlockFi team stated:
"We want to thank our customers for helping us build a company aimed at providing the most trustworthy financial services provider in the crypto industry. Look out for updates regarding upcoming BlockFi products and services by following our blog and social media channels. Feel free to get in touch and let us know if you have any questions. We love hearing from you."
Funds from the investment will reportedly be used for team growth and the launch of new products, including an interest-earning crypto savings account, a portfolio line-of-credit, and crypto-backed credit cards. BlockFi plans to launch the savings account in the first quarter of 2019.