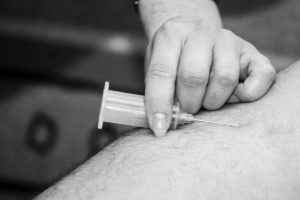 A nurse from Rancho Cordova, California, has been arrested by federal agents in the US and charged with conspiracy and distribution of fentanyl for allegedly selling more than 20 ooo prescription opioid pills and patches over the Dark Net for bitcoins, The Sacramento Bee reports.
Carrie Alaine Markis, 46, was arrested Thursday, January 24th, arraigned on Friday, ordered to appear again in court Monday and was reportedly held without bail over the weekend.
Court documents show that Markis holds a master's degree in nursing science and health care leadership from UC Davis, a prestigious California college. State records also reportedly indicate that Markis was licensed as a nurse in California in 1996 and that her license is set to expire in August 2020.
According to the Sacramento Bee, however, "(Markis) is listed as currently 'inactive' and has no record of disciplinary actions."
"Markis' arrest stems from the July 2017 takedown of the AlphaBay marketplace, the largest illegal sales site busted to date," The Sacramento Bee claims.
Dark Net marketplaces, where many prohibited items are sold (including weapons, drugs, violent services and harmful pornographic content) allow vendors and buyers to transact almost anonymously using cryptocurrencies like bitcoins.
Data seized in the AlphaBay takedown led investigators to the conclusion that Markis was the operator of Farmacy 41, a business selling opioids.
Markis also allegedly left incriminating traces in private messages with clients.
Court records reportedly state that Markis told users, "she sourced her narcotics from 'individuals who supplement their income through diversion,' meaning people who sell the prescription drugs a doctor has authorized for them."
She also allegedly disclosed to customers that her business was called Farmacy 41 because she started it when she was that age. She also reportedly told another customer that her "cover biz" was selling Nutrivite vitamins.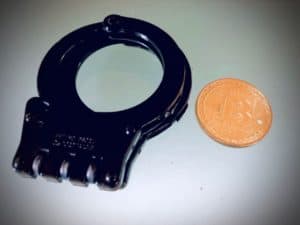 Court affidavits against Markis show Farmacy41 operated on the Pandora dark marketplace from December 2013 through August 2014, where it sold 2,577 hydrocodone pills, 2,069 oxycodone pills, 311 morphine pills, other prescription drugs and 32 fentanyl patches.
Over the course of an alleged 393 sales on Pandora, Farmacy 41 accumulated 206 Bitcoin, worth ~$122,000 at the time.
The same amount of bitcoins would be worth ~$730,000 today..
Farmacy41 allegedly began operating on the AlphaBay dark marketplace in November 2015 and continued there until April 2016, where 3,000 pills and 64 fentanyl patches worth ~$74,235 were sold.
Farmacy 41 also reportedly sold 13,000 pills and other drugs worth more than $232,000 on Silk Road before that Dark Net market was shut down in 2014.