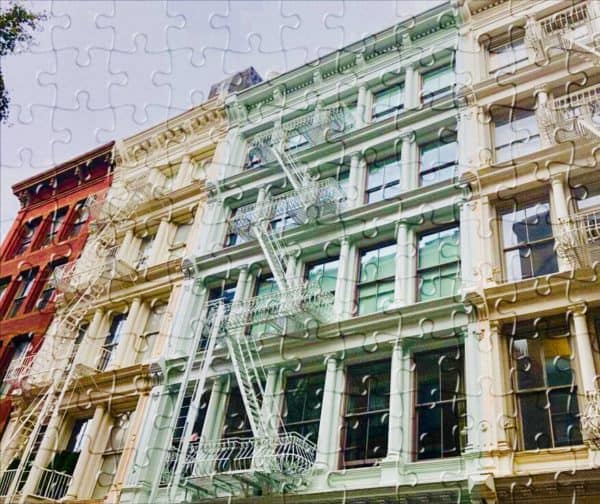 In a recent email, real estate crowdfunding platform EquityMultiple provided insight into platform operations.
Real estate crowdfunding in the US is going through a period of transition as stronger platforms appear to be pulling away from the heard. There have been several, high profile closures which have obfuscated, to a degree, the success of the model and certain platforms that are well operated.
Real estate as an asset class is a perfect marriage for online capital formation but, as with any enterprise, there are risks and intrinsic challenges.
In the US, as EquityMultiple founder and CEO Charles Clinton points out, there are plenty of macroeconomic hurdles for the economy, yet growth remains and fears of a near term recession appear to be receding.
One area where Clinton sees opportunity for real estate investment platforms is the newly created Opportunity Funds and Opportunity Zones.  This policy shift was part of the tax reform of 2017.
"… the bill provides substantial tax incentives to prompt greater private investment into under-invested census tracts across the country, with the ultimate goal of stimulating economic activity, distributing economic vitality more broadly across the country, and fueling a construction and renovation boom in these communities."
Clinton explains that the program "allows for the deferment and reduction of capital gains tax from a recently sold investment if those gains are rolled into a qualifying Opportunity Fund, and allows investors to pay $0 in federal capital gains tax on qualifying Opportunity Fund gains if held for 10+ years."
These are significant incentives for investors in real estate.
Clinton states that Opportunity Fund investing "carries the potential to not only generate strong post-tax returns for real estate investors, but also a real opportunity to do well by doing good."
EquityMultiple says it will be on the "front lines of Opportunity Fund investing."
Clinton also reports that as of January, EquityMultiple has closed on 51 different transactions in 30 different markets.
Investors have contributed over $49 million to commercial real estate projects with a total aggregate capitalization of over $790 million.
Specifically, he reports that the 4th quarter of 2018 was their highest volume quarter ever. EquityMultiple saw $13.2 million invested representing a solid 83% increase versus the same quarter year prior. Clinton predicts that Q1 will "significantly outpace" Q1 of 2018.
EquityMultiple is a highly selective platform that lists just 5% of evaluated offerings. A quality over quantity approach that should bear well for the long term as opposed to some platforms that have appeared to pursue a growth at all costs approach.
EquityMultiple states that of the 10 fully realized investments since platform inception the net investor IRR stands at 17.3%
Average investment yield is currently 8.61%.