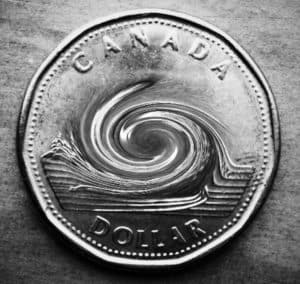 In an effort to better "manage its resources," Canadian crypto exchange Coinsquare laid off 40% of its workforce yesterday, Canadian-startup news outlet BetaKit reports.
The latest layoffs reportedly follow a 20% cutback on employees undertaken by Coinsquare last July.
According to Coinsquare CEO Cole Diamond, the exchange scaled up from three employees to 150 in the 21 months, but has now, "…decided to make some cutbacks to make sure we protect our strong position in the market…"
"Talented people" reportedly moving on from Coinsquare include COO Robert Mueller, a co-founder of Tulip Retail who was at Coinsquare for just over a year.
Coinsquare CFO Ken Tsang, who was hired around the same time as Mueller and who was a former investment banker at BMO, Bank of Canada, and McKinsey, has also been let go.
The layoffs reportedly coincide with a spate of concurrent hires and acquisitions by Coinsquare.
Diamond says the company added 23 new employees in 2019, 14 of whom came through the acquisition of "blockchain-based loyalty rewards company" Tipcoin
Tipcoin CTO Simon Palmer will take over as Coinsquare's new CTO.
The company also brought on former Postmedia chief digital officer Thomas Jankowski as Chief Digital and Growth Officer last July.
Jankowski is reportedly tasked with, "…reach(ing) a broader audience and educat(ing) Canadians about digital currencies."
At the time of hire,Jankowski reportedly told BetaKit that, "…all of our areas are seeing exponential success..is there a difference between a line of business that is 800 percent ROI, and one part of the business that's 900 percent ROI? No, they're both successful…"
Coinsquare also announced in December 2018 that it was launching in 25 countries in the EU.
That same month, the company also reportedly acquired BlockEQ, "a cryptocurrency wallet running on (the) Stellar (chain)," for $12 million.
Coinsquare also reportedly teamed up with "global blockchain investment bank DLTα 21" last July to launch a cryptocurrency exchange in Japan.
The prolonged crypto bear markets of 2018 and now 2019 have resulted in layoffs at many crypto firms and exchanges, including Consensys, Huobi, Bitmain, Coinbase, Shapeshift, and Kraken.