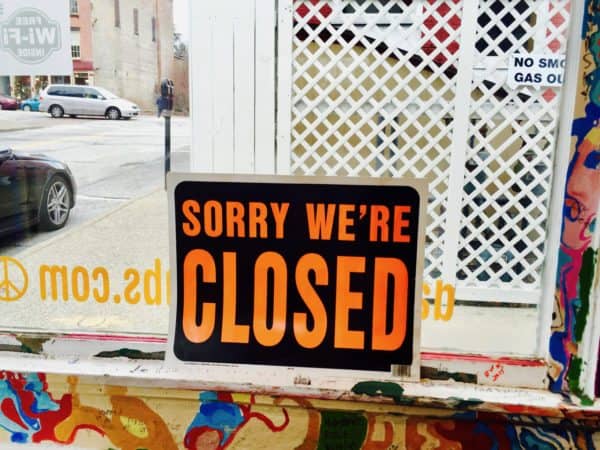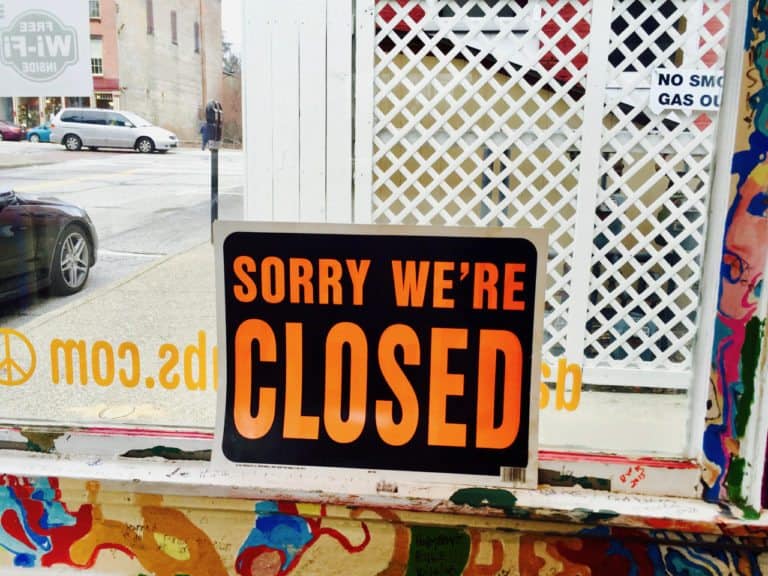 Coinpulse, a "community-based" cryptocurrency exchange launched at the end of June 2018, has published an "urgent notice" advising all users to withdraw their tokens by February 7th, 2019, when the exchange will be closed for "maintenance until further notice."
The January 31, 2019, notice states that all trading and deposits have been suspended since February 1, 2019.
As well:
"In next one week, we expect all users to move their funds out of CoinPulse wallets to their personal wallets or other exchanges to avoid them being locked out during the maintenance."
Investors are asked to, "Please follow this order to withdraw":
1) "if you have more than one currency: First withdraw BTC, then ETH, then any other coins/tokens."
2) "if you get insufficient balance error, reduce the 8th digit by 1."
3) "don't forget to confirm withdraw from your email. You should be logged in your email account from the same browser."
The exchange is seeking investors/buyers, "to acquire Coinpulse (which includes the exchange, website, its trademark and roughly 50M CPEX dev/unused tokens)."
At the end of May 2018, an interview with an unnamed Coinpulse founder was published on the crypto- and crowdfunding-promotional website Chipin, where the interviewer wrote that "the (Coinpulse) team's decision to prioritize the community's feedback makes CoinPulse a top-tier exchange as the team actually listens and cares about the users of the platform."
In that interview, the unnamed founder said that Coinpulse would distinguish itself from other exchanges by, "develop(ing) a unique user-friendly global trading platform…utiliz(ing) cutting edge trading technologies that allow users to easily stay on top of their trades in real time with an intuitive easy to use format. "
The founder also gave kudos to his or her own project for not conducting an ICO (initial coin offering), even though it appears Coinpulse founders had something to do with creating a token called "EBCH" (possibly a fork of Bitcoin Cash, itself a fork of Bitcoin).
EBCH creators appear to have "airdropped" (digitally distributed) ECBH tokens to interested users for free, users who may then have lobbied for the coin to be listed on Binance and Changelly (where website MarketBeat.com once claimed the tokens could be purchased):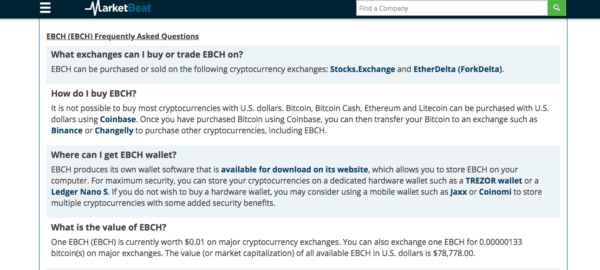 "Another unique characteristic of CoinPulse is, we never collected any money during the distribution of either its currently native token, EBCH or the rebranded token, CPEX. EBCH tokens were freely distributed to the community and are currently part of coinmarketcap.com. EBCH tokens will be swapped to CPEX tokens in the ratio of 1 to 3 leaving a supply of 20 million CPEX tokens to be awarded free to all users who sign up on the exchange. Our signups are currently ongoing and we are seeing tremendous interest from the community in joining the exchange."
As of press time, however, a listing for EBCH can no longer be found on Coinmarketcap.com.

The founder also claims that, as part of Coinpulse's community-based ethos, Coinpulse did not seek to raise money from backers:

"We believe collecting money from the backers to finance our project is against the spirit of decentralization and that's the reason we decided against having an ICO. The only ways to get CPEX tokens are to either signup on the exchange or swap your EBCH tokens."

While rejecting the prospect of an ICO for Coinpulse:

"Well, conducting an ICO certainly makes some aspects of development easier, but we felt it benefitted the founders more than the community members. As we mentioned earlier, our focus was to benefit the community, so we decided that with a lot of hard work and creativity we could create CoinPulse in a new way without the need to conduct an ICO."

…the Coinpulse founder confirmed in the Chipin interview that Coinpulse would airdrop 20 million CPEX tokens, a token which could only be used as a native coin on the exchange (presumably to allow cheaper trades).

Sponsored Links by DQ Promote