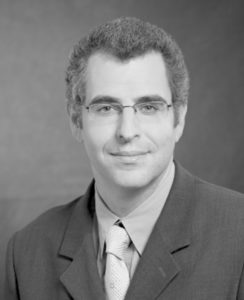 Hedera Hashgraph has announced the appointment of Lionel Chocron as their Chief Product Officer. Chocron was most recently at Oracle where he led their emerging technology (ie blockchain, IoT, AI) solution efforts. Depending on how you exactly measure it, Oracle is the 2nd largest software provider in the world. The company was founded on its excellence in more traditional database services. Chocron was previously Vice President and General Manager at Cisco and also held roles at A.T. Kearney, Bain & Company, and BNP Paribas.
Hedera is attempted to create the one blockchain to rule them all with a super speedy and scalable distributed ledger technology.
Alongside the announcement of Chocron joining Hedera, the company said that Atul Mahamuni has joined the company as Senior Vice President of Products and Nigel Clark as Senior Vice President of Partners and Industries.
"Hedera's mission is to build the industry's first enterprise-grade platform," commented Mance Harmon, co-founder and CEO of Hedera. "Lionel has deep expertise in understanding the needs of enterprises, incubating solutions, and bringing them to market through appropriate channels to drive adoption. We are thrilled to have Lionel, Atul, and Nigel on board as we continue our rollout of a platform designed to be robust enough to run the most mission-critical applications."
Sponsored Links by DQ Promote