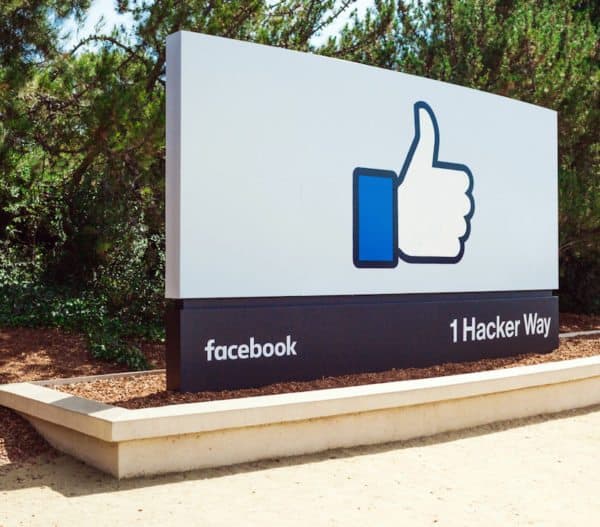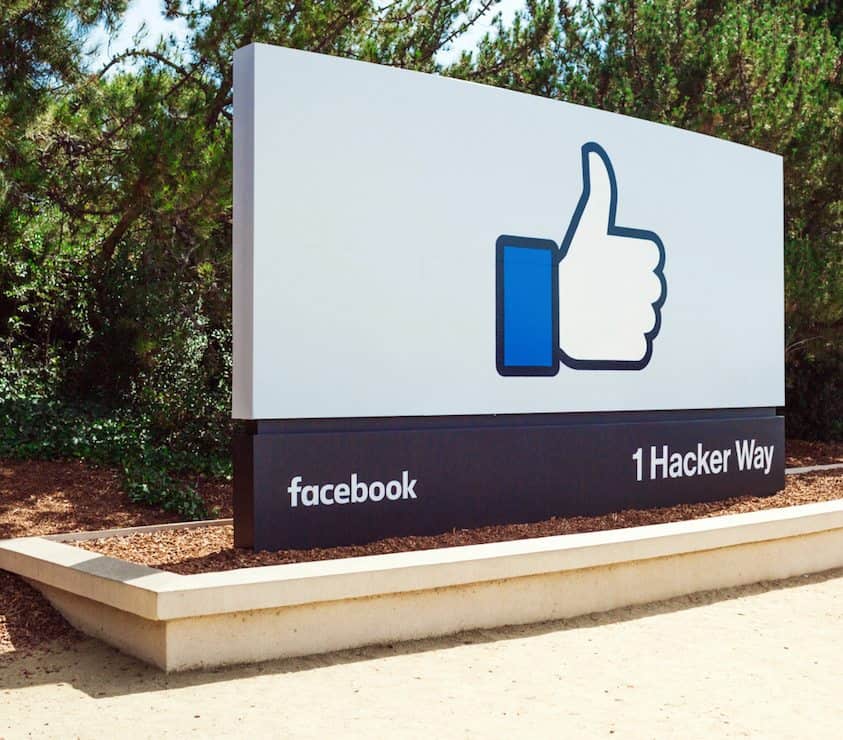 It was recently reported that Facebook has acquired Chainspace, a London-based blockchain startup described as a scalable distributed ledger and smart contract platform. The Chainspace website claims to deliver on "modern expectations of processing power, making it the platform of choice for complex real-world applications." While early iterations of blockchain have suffered from the foibles of youth, today many tech firms are looking to address intrinsic shortcomings in early iterations of distributed ledger technology and Chainspace is one of these firms. Now, Chainspace will be doing this work for Facebook.
Chainspace has had little to say about the purchase with the exception of a statement on their site indicating "we're excited to announce that the team is moving on to something new."
It has long been known that Facebook was dipping its digital limbs into the blockchain sector. The social network hired a former PayPal exec to lead the blockchain charge, perhaps indicating its interest in DLT and financial services.
Below, we share some commentary on Facebook's acquisition (or acqui-hire) from blockchain industry participants and the dearth of qualified blockchain developers.
---
"The recent news on Facebook's acquisition of the smart contract platform Chainspace is indicative of blockchain's ability to transform industries such as legal, banking, healthcare – the list goes on! In particular, we have seen the focus shift towards use-cases as people continue to gravitate towards projects working to solve real-world problems. Smart contracts simply make business contracting more efficient – offering a more fluid, inclusive, and customised service than existing technology can. From a business perspective, smart contracts can answer the question "where are we within our contracts?" The fact that Facebook is leveraging experts in blockchain and smart contracts shows they're one step closer to reaping the benefits of the technology when it comes to efficiency, collaboration, and the streamlining of processes."

Casey Kuhlman, Co-founder and CEO of Monax, a blockchain-native SAAS company for legal agreements.
"With hindsight, it was inevitable that big companies would get involved with blockchain – both Amazon and Pfizer have obvious use cases in supply chain. But there are other, less obvious and more sophisticated applications that an injection of large company money can accelerate.  Their real impact on the community as a whole will depend on what they eventually choose to build and on what protocol. Hopefully, the ICO and crypto hype is largely passing and real use cases will have the chance to be funded. Now the demand has shifted to truly qualified, multi-protocol professionals who need to be able to build, rather than write specs for whitepapers. Those people are harder to come by.

Even though the technology isn't yet mature, the job market is maturing in the space. This time last year, the space was littered with disgruntled executives who had either employed people who didn't have the skills they claimed or had demanded impossible results from skilled workers who obviously could not deliver. We've had a hard year of repairing the damage – for both sides.  It's looking good for qualified, trained developers and executives because let's not forget, the executives need to understand the space too! All and all, it's a positive move for the industry as we seem to be setting ourselves up to create for the long term rather than react to FOMO."
Elias Haase, Co-founder and Community Manager of B9lab, a provider of blockchain education and training
"The impact of major players such as Facebook, Amazon, and Pfizer entering the blockchain space completely depends on their perception as to why blockchains exist in the first place. We have learned that the players who are building open markets and open data ecosystems that enable all possible stakeholders to contribute to collective success, are the ones who are well placed to leverage blockchain.

We have seen demand for blockchain-based jobs skyrocket, however the question is not whether the supply of talent meets the needs of the industry, but whether the industry is able to ask the right questions of the market in order to draw the right talent.

Of course, big salaries attract ambitious talent, but we have learned that the most ambitious and best quality talent in this space wants to change the way we organize our society and economy. They want to work on challenges that are not solvable by one organization, but only through enabling many different stakeholders to collaborate through open digital public infrastructure. This infrastructure can't be owned by government or a corporation as this lacks the trust needed to drive adoption.

Organizational challenges are a walk in the park compared to engineering the complex systems supported by these new types of protocols. The best talent don't want to increase the level of surveillance capitalism, they want to create a better alternative that enables everybody to contribute and collaborate."
Rutger van Zuidam, Founder and CEO of  Odyssey, an Open Innovation Program connecting innovative ideas with governmental, corporate, and non-profit partners to address complex challenges using blockchain, AI, and other technologies.
"We recognise that there is a need for more talent across the blockchain industry. Here in Gibraltar, the number of blockchain companies arriving compared to the relatively low number of those with skills or experience in blockchain is apparent. We believe that education and the development of a vibrant and knowledgeable community, not just here in Gibraltar, but globally, is the key to growing that talent pool. It's not enough to compete for talent, all companies, especially the large traditional players now entering the space, will need to invest and grow the pipeline to prevent stagnation. This is why we, the GSX Group, started the Blockchain Innovation Centre. It is only through initiatives like this, that fosters partnerships across public, private, and education sectors, that you can execute the vision of facilitating breakthroughs within the global blockchain community."
Nick Cowan, Managing Director and Founder of the GSX (Gibraltar Stock Exchange) Group Limited
Sponsored Links by DQ Promote