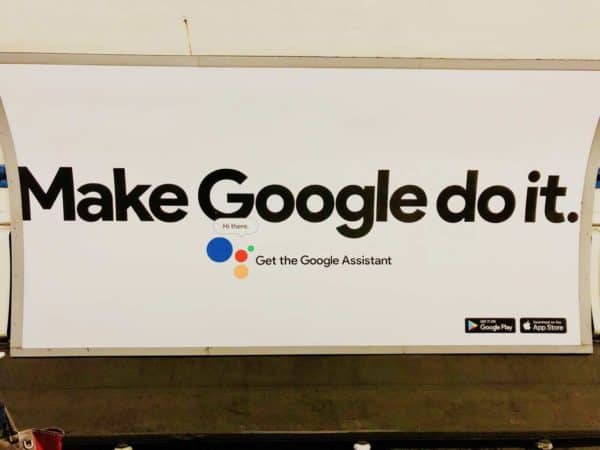 A software developer with a background in using multiple small computers to analyze the human genome is building a master blockchain surveillance tool for Google he hopes will show what their real use is, Forbes reports.
According to Forbes, Google has so far been behind the eight-ball when it comes to cloud computing:
"Last year Google pocketed an estimated $3 billion in revenue from cloud ser­vices. Amazon and Microsoft, meanwhile, generated about $27 billion and $10 billion, respectively."
But Google's Allen Day and Day's collaborators believe their blockchain data analytics platform, BigQuery, could help the company establish a strong leg up in the burgeoning field of blockchain analytics.
Smaller firms like Chainalysis and Elliptic are already doing important work on behalf of law enforcement clients, but BigQuery has impressed people like Tomasz Kolinko, a Warsaw-based programmer who met Day at a Singapore hackathon in December.
Kolinko's business analyzes smart contracts, "a feature of certain blockchains that is designed to transparently enforce contractual obligations like collateralized loans but with less reliance on third parties, like lawyers."
Kolinko had found available methods of querying blockchains painstaking and slow, but combining his own software with Day's software allowed him to search 1.2 million smart contracts in 23 seconds, a process that would have otherwise taken hours.
That particular search found almost 700 blockchain smart contracts that had left their "self-destruct" features open- meaning anyone could shut down the contract.
"In the past, you couldn't just easily check all the contracts that were using it," said Kolinko. "This tool is both the most scary and most inspiring I've ever built."
BigQuery also allowed Day to track the creation of a contentious "fork" of Bitcoin called Bitcoin Cash.
Long-time Bitcoin proponent Roger Ver and allies, including Jihan Wu of the world's largest cryptomining company, Bitmain, purportedly created Bitcoin Cash in the summer of 2017 because they wanted to ensure that Bitcoin remained suitable for use in payments because it was faster and cheaper.
But, according to Forbes, instead of finding many instances of small retail use of Bitcoin Cash, BigQuery revealed that Bitcoin Cash, "…was actually being hoarded among big holders of Bitcoin cash."
Unlike traditional block explorers that allow a user to peer through a "window" exposing sections of the blockchain, BigQuery allows large swathes of data from multiple blockchains to be correlated and analyzed and may add "meta" transparency to systems built according to ideals that prize that feature.
It may also spurn the use of "privacy cryptos" designed to be inscrutable.
Meanwhile, the work inspires Day:
"I'm very interested to quantify what's happening so that we can see where the legitimate use cases are for blockchain. Then we can move to the next use case and develop out what these technologies are really appropriate for."
Sponsored Links by DQ Promote