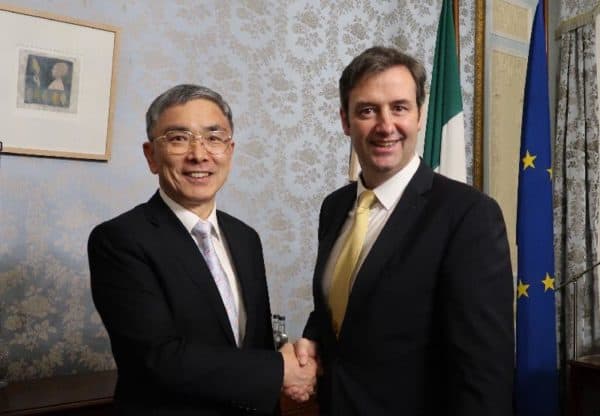 The Hong Kong Secretary for Financial Services and the Treasury, James Lau, is visiting Ireland to foster closer financial co-operation between the two countries.
According to a release, Lau met with the Minister of State at the Department of Finance and Public Expenditure and Reform of Ireland, Michael D'Arcy, to discuss the latest developments of green finance and financial technologies (Fintech) in both places. The two sides expect to further collaboration between Hong Kong and Ireland in financial services.
Lau is in Ireland to attend the 4th European Financial Forum (EFF) to promote Hong Kong's strengths as an international financial center. The event will take place on February 13th. The theme is "Policies and Business Models for a Changing Financial Landscape".
Lau will deliver a closing keynote speech on Hong Kong's strengths as well as how it can help global enterprises capture opportunities in Hong Kong and the Mainland of China amid the changing financial landscape.
Lau will also meet with representatives of the local Fintech industry to foster Fintech collaboration with Ireland.