Private lending syndication platform CrowdOut Capital announced on Wednesday it has opened a new office in Dallas and appointed Stu Bell as its new Managing Director, who has more than 20 years of experience in commercial banking and private equity.. This news comes just two months after CrowdOut announced the completion of a $30 million credit facility to Personiv.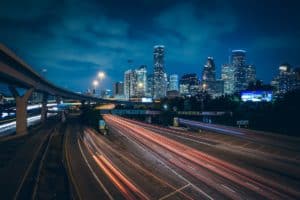 As previously reported, CrowdOut was founded in 2015 and provides term loans to middle market companies with annual revenues between $10 million and $500 million that seek to expand, acquire or grow companies. The lender partners with credit funds to underwrite and fund loans. The process also offers accredited investors the opportunity to earn 7-14% yields with investments starting at $1,000. 
While sharing more details about the new location and Bell's appointment, Alexander Schoenbaum, CEO of CrowdOut Capital, stated:
"From an investor and a borrower perspective, Dallas makes the most sense for our second office, and there is no one more qualified than Stu Bell to lead it. His background in private equity and commercial lending provides an invaluable perspective to our team. Stu's integrity and work ethic are perfectly aligned with our already growing company."
CrowdOut also reported that it experienced an 8X growth in loan originations in 201, while expanding its investor network by 150 percent. The new Dallas office will accommodate the rapid company growth, which has grown its team by 100 percent year-over-year. Bell will be Managing Director of the Dallas office and is responsible for leading business development, managing customer retention and identifying lending opportunities.