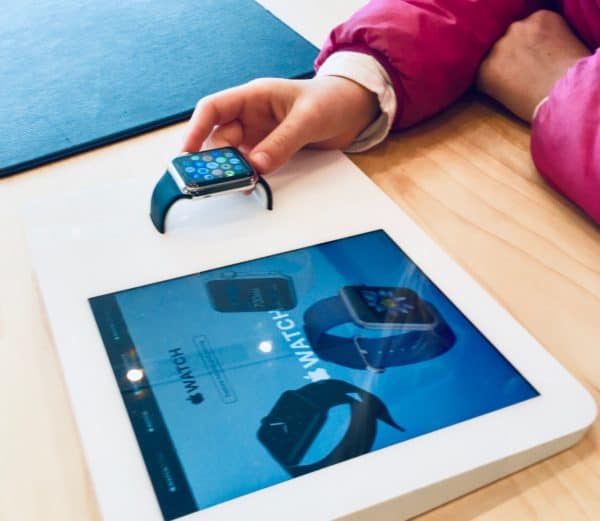 Apple (NASDAQ: APPL) and Goldman Sachs (NYSE: GS) are hooking up with a new credit card scheduled to launch this spring, according to a report in WSJ.com.
Rumblings of a Goldman – Apple partnership first emerged in May of 2018, again reported by WSJ. At that time the report wondered if the relationship would include in-store loans and other Fintech features. Goldman is said to have budgeted $200 million to support the new credit card roll-out.
Goldman's push into retail has garnered much attention and solid traction. Marcus, a digital-only challenger bank, has quickly emerged as a viable alternative to traditional banks in the US. Recently, the success in the US was extended to the UK where the rapid growth of the digital bank surprised even Goldman.
According to the most recent report, the credit card will be paired with new features including the ability to help users manage their money. The integration will include a pairing with Apple's Wallet and perhaps additional features such as rewards or expense tracking. There is a possibility that users may receive discounts on Apple products.
Apple Pay is a feature that is now used by tens of millions of individuals. Apple earns a very small slice of each transaction. During the last earnings report, Apple said that active Apple Pay users doubled versus the year prior. Currently, there are over 120 million Apple Pay users but this number continues to grow as Apple rolls out the service in additional countries.
Apple has struggled a bit as iPhone fervor has dimmed. Longer life cycles for the handheld computers and high prices have slowed sales. To offset stagnant iPhone demand, Apple is focusing on its growing services business. Apple is expected to launch Netflix competitor at an event next month, among other initiatives.
Fintech and big tech is an interesting arena. In China, the largest Fintech market in the world, the pairing of finance and tech has occurred organically. Big firms like Alibaba and Tencent provide a host of financial offerings. In the US, big tech firms have slowly moved into financial services due to the highly regulated (some say over-regulated) nature of the industry.
Several years ago, Apple and other big tech firms formed Financial Innovation Now (FIN) to lobby Congress on behalf of the tech sector and financial services. Clearly, finance is going 100% digital and big tech needs to be there.