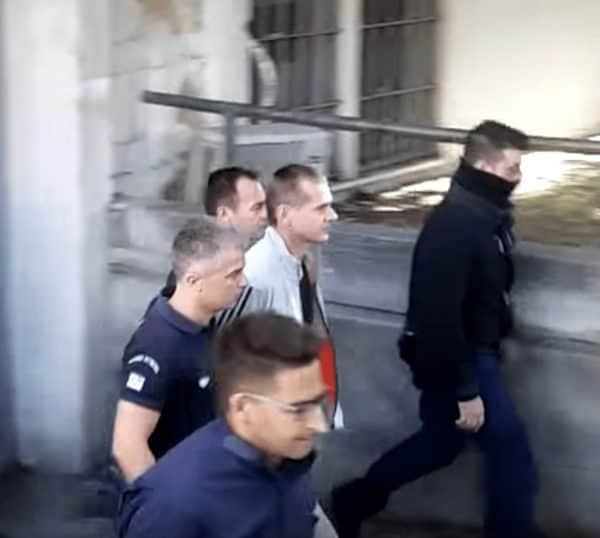 Alexander Vinnik, a Russian citizen accused of laundering billions while allegedly running the BTC-e Bitcoin exchange in London, has ended his 80-day hunger strike, Urdu Point reports.
Vinnik was detained in the summer of 2017 after being arrested while vacationing in Greece with his family.
He has been held in various Greek prisons ever since and has been the object of an extraction tug-of-war between Russia, the US, and France over those countries' claims he committed or facilitated cybercrimes against their citizens.
All three countries have been granted the right to extradite Vinnik by Greek courts, meaning Greek government officials must make the final decision.
Greece has also announced that it may lay its own charges against Vinnik.
In the fall, Greek authorities reported that someone had put poison in prison food intended for Vinnik.
Vinnik subsequently began a hunger strike in late November, and Vinnik's lawyer told TASS that the strike had been embarked upon, "because (Vinnik) realized he was stripped of the right for defense in France and, consequently, in Greece…(and) realized that he would either get a fair trial or die."
The lawyer went on to state that Vinnik's extradition to France would inevitably lead to being delivered to US authorities:
"If there is no fair trial, he will inevitably be deported to the United States through France, where he will get something close to a life sentence, which equals death."
The lawyer also stated that the "European arrest warrant [issued by France] expired…(and that) The Greek Supreme Court's judge completely ignores the work of lawyers who cannot even file a petition. She does not give them an opportunity to speak or do it."

Vinnik reportedly opted to cease the hunger strike after being urged to during a visit paid to him in prison hospital by Russian Human Rights Ombudswoman Tatiana Moskalkov

In September of last year, Bloomberg reported on findings by the crypto forensics firm Elliptic, and wrote that BTC-e, "handled some Bitcoins traced to Fancy Bear, a hacking unit. Fancy Bear is one of the names for the Russian military intelligence officers who Mueller separately accuses of stealing and releasing Democrats' emails to sway votes in the 2016 elections."

Sponsored Links by DQ Promote