Singapore-grown fintech Rely recently announced it has raised a seven-figure sum through its pre-Series A funding led by Goldbell Financial Services.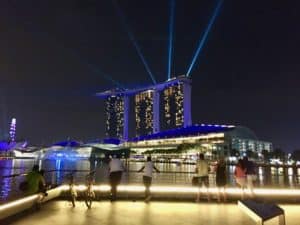 Founded in 2017, Rely described itself as a 'buy now pay later' service that enables customers to buy what they want today and split the purchase amount into three payments, due every month. Rely's service requires zero interest and no extra fees for the customer and Rely itself is partnering with leading retailers to provide this to millions of customers across Asia.
"At Rely, we are building a payment experience that helps millions of people be effortlessly in control of their spending. It's all about giving everyone the power to take back control of their spending. Our impact is when we take away all the painful mistakes and worry over falling prey to the debt trap, wasting their hard earned money on compounding interest and confusing and complicated financial jargons. We wrap all this up in a genuinely enjoyable experience so everyone can worry less and enjoy life's best moments."
According to Business Times, Hizam Ismail, Rely CEO and co-founder, stated:
"Rely caters to these millennials and the relationship between what they want and what they think they ought to do, allowing them to be effortlessly in control of the way they choose to handle their finances."
Rely has yet to disclose the total amount that the funding round actually secured.