TRON announced on Monday it has teamed up with Tether to issue USDT Tokens on its blockchain platform. According to the duo,  TRC20-based USDT enables interoperability with TRON-based protocols and Decentralised Applications (DApps) while allowing users to transact and exchange fiat pegged currencies across the TRON Network.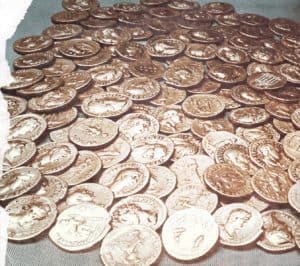 While sharing details about the collaboration, Jean-Louis van der Velde, CEO of Tether, stated:
"We are pleased to announce this collaboration with the Tron Foundation. This integration underlines our commitment to furthering innovation within the cryptocurrency space as we continue to anticipate the needs and demands of the digital asset community."
Justin Sun, Founder of TRON and CEO of BitTorrent, also commented:
"Our collaboration with Tether to bring a USDT TRC-20 token to TRON will bring incredible stability and confidence to users. As we perform and execute on our vision, they can easily redeem their tokens for US dollars."
TRON went on to add that adding Tether to its blockchain enables it to elevate its existing decentralized applications (DApps) ecosystem, improve overall value storage, and increase Decentralised Exchange (DEX) liquidity.