Chime, a U.S.-based app-only bank, has reportedly secured $200 million through its latest investment round, which was led by DST Global. This news comes just two months after the banking startup announced it is on track to open more than 100,000 bank accounts per month and expects to reach one million total.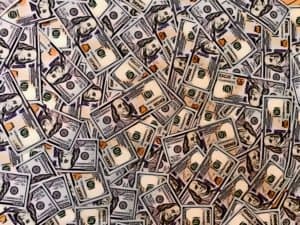 As previously reported, Chime is on a mission to help its members lead healthier financial lives. The company's service is described to help customers avoid feeds, save money automatically, and improve their finances.
"We've created a new approach to banking that doesn't rely on fees or profit from members' misfortune or mistakes. Chime Members get a debit card, a Spending Account, a Savings Account, and a powerful app that makes financial automation simple and keeps members in control. The Chime app is available for iPhone and Android devices and has been featured as one of the best new Money Management apps on the App Store."
According to Crunchbase, the funds from the investment round will be used to launch new products in both credit building and short-term lending, as well as smartphone capabilities. Chime CEO, Chris Britt, also stated that DST investment shows international investors are gaining interest in online banking.