1Broker, a Marshall Islands-registered company with a CEO based in Austria, has announced it has settled lawsuits filed against it by the US Securities regulators, the SEC and CFTC:
"We are pleased to let you know that we settled the two lawsuits without admitting or denying the factual allegations of their complaints on March 4th 2019."
According to the complaint filed last fall, investors, including ones based in the US, could open accounts by simply providing an email address and a user name without any additional information. These investors could fund their account only with Bitcoin.
No concurrent releases confirming the settlement have yet appeared on the Security Exchange Commission's or Commodity Futures Trading Commission's websites.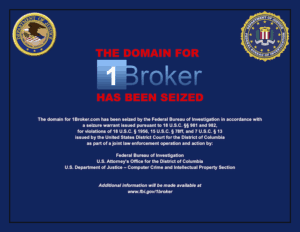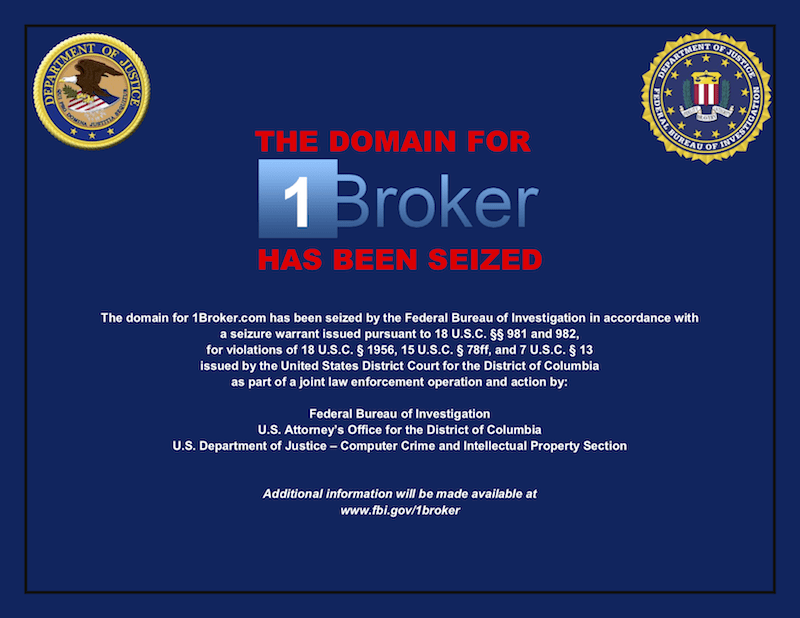 One broker says that, during the course of actions taken against it by US authorities, the company's domain, 1broker.com, was seized.

This seizure, says 1Broker, led to the "global interruption" of the company's SWAPs trading platform where investment derivatives could be purchased using bitcoins.

1Broker apologized for the interruption, saying funds were never at risk during the cessation.

The company also states that withdrawals have been made or are now available:

"All customers who requested withdrawals via the new domain 1broker.io have had their bitcoin refunded to them. We will continue to process refund requests at least until the end of 2019 – if you still have funds on the platform please withdraw them until then."

The company tweeted that it will not be restoring services under the 1Broker brand.

Instead, the 1broker release says "a new project" and "a fresh start" are afoot, and that a detailed announcement will be forthcoming.

According to the SEC, 1Broker ran afoul of US securities laws when it, "allegedly violat(ed) the federal securities laws in connection with security-based swaps funded with bitcoins."

The SEC and CFTC complaints, filed in September 2018, alleges that 1Broker and CEO Patrick Brunner:

"…solicited investors from the United States and around the world to buy and sell security-based swaps. Investors could open accounts by simply providing an email address and a user name – no additional information was required – and could only fund their account using bitcoins."

A sting operation was established by the FBI to gather evidence:

"…a Special Agent with the Federal Bureau of Investigation, acting in an undercover capacity, successfully purchased several security-based swaps on 1Broker's platform from the U.S. despite not meeting the discretionary investment thresholds required by the federal securities laws."

The SEC also claims that trades were made by 1Broker on an unauthorized platform:

"The SEC also alleges that Brunner and 1Broker failed to transact its security-based swaps on a registered national exchange, and failed to properly register as a security-based swaps dealer."

Ultimately, 1broker was charged with, "violating registration provisions of the federal securities laws, including Section 5(e) of the Securities Act of 1933, and Sections 6(l) and 15(a)(1) of the Securities Exchange Act of 1934."

The regulator stated then that it was, "seek(ing) permanent injunctions, disgorgement plus interest, and penalties" from 1Broker, and that the Commodity Futures Trading Commission (CFTC) had also "announced charges against 1Broker arising from similar conduct."

Sponsored Links by DQ Promote