We interviewed several entrepreneurs who ran successful Reg CF campaigns – as well as two equity crowdfunding platforms – to break down the ins and outs of running a campaign. The bottom line? According to our review, you're off base if you think equity crowdfunding investors only care about profit (they don't), and equity crowdfunding isn't right for every entrepreneur. Based on our interviews, here are eight vital tips every entrepreneur should consider before launching a campaign.
Crowdfunding makes history. Prior to May 16, 2016, equity crowdfunding was illegal in the United States. Until 2016, crowdfunding centered on rewards-based campaigns, such as Kickstarter, or donation-based campaigns such as GoFundMe.  But in 2016, the SEC allowed equity crowdfunding portals such as WeFunder and StartEngine to let anyone make small equity investments in startups, subject to various restrictions including a one-year prohibition on resales.
Choose your platform wisely.
Choosing an equity crowdfunding platform is an important decision. Entrepreneurs interviewed by Mandel and Noyes reported choosing their equity crowdfunding platform not only to access the largest possible pool of investors, but also based on the quality and cost of services provided by the platform, both during and after the fundraising.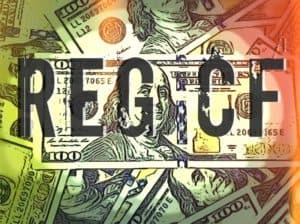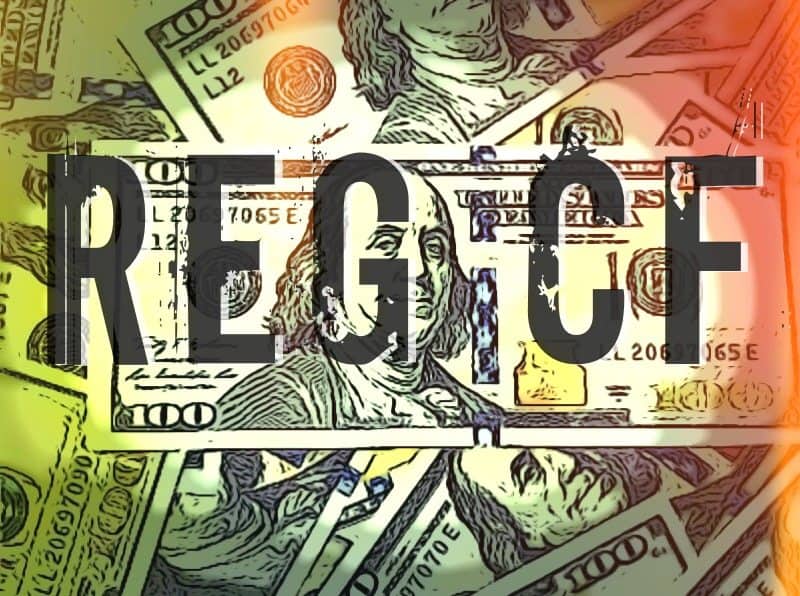 Services cited which influenced entrepreneurs' choice of platform included assistance in creating online promotional content, providing opportunities to market the entrepreneur's venture, leading the entrepreneur through compliance with SEC regulations, providing affordable legal and accounting help and referrals, and managing post-offering investor communication and record-keeping.   
Two female entrepreneurs sought out platforms with a demonstrated commitment to women-led ventures, such as the platform Republic. Another entrepreneur recommended her platform for creating content which she found to be usable in other contexts besides the crowdfunding effort. But not all platforms received praise.
Some entrepreneurs were dissatisfied with the platform's lack of sector-specific knowledge, insufficient quality control on other offerings on the site, inefficient and slow closing protocols, and infrequent or even non-existent communication after the fundraising. 
Moreover, several entrepreneurs complained that the cost of capital for equity crowdfunding (on average 4-5%, plus a fee to the investors) was very expensive compared to more traditional private placements.
Money isn't everything.

 
Often, an entrepreneur's choice to pursue equity crowdfunding was about far more than raising money.  Some entrepreneurs, who believed their product or service was disrupting their own industry, wanted to "democratize" investing for the masses and help disrupt existing methods of fundraising. 
Increasing brand exposure and press coverage for the business was often cited as a motivator beyond just raising funds.  Crowdfunding was also seen as a way to attract and energize "brand evangelists" for the venture's product or service, and many campaign backers simply expressed a desire to encourage the success of a product they loved.
Some entrepreneurs considered equity crowdfunding as a direct result of customer interest.  They chose an equity crowdfunding campaign to provide a way for fans and followers, many of whom would not qualify as accredited investors for traditional private placements, to participate, at least vicariously, in the venture.
Reports of the death of rewards crowdfunding are premature (or "Think AND not OR").

 
Interviews confirmed that equity crowdfunding and rewards-based crowdfunding were not seen as mutually exclusive. Rather, many equity crowdfunding offerings were accompanied by rewards. 
In fact, the officer of one portal who was interviewed said that many of his entrepreneurs insisted on offering rewards with their equity campaigns.   Rewards were generally related to the product or service offered by the issuer (e.g., a discount on purchase) but, in some cases the reward was an opportunity, at least for larger investors, to become actively involved with the company.   
Issuers who chose not to offer rewards with equity cited varying reasons for this decision.  One entrepreneur feared a negative backlash from existing retailers of his product from creating channel conflict.  Another wanted to avoid the headaches of fulfillment (shipping and wrong size/color, etc.).  One entrepreneur colorfully stated he didn't want to "piss off the Kickstarter crowd", but overall the equity and rewards-based crowdfunding models were merged more often than not.   
Self-promotion is key.
Nearly all of the entrepreneurs interviewed expressed surprise at how much the success of their offering depended on their own, time-consuming promotional efforts, rather than the efforts of the platform. 
One entrepreneur concluded that the campaign "took an inordinate amount of time for relatively little money."  Another commented that the emails sent by the platform to potential investors were often filtered out as spam.
But most of the entrepreneurs recognized some contributions by the platforms to promote their offerings. 
This came in the form of arranging webinars, providing opportunities to sponsor conferences, introducing the entrepreneur to potential partners for investment and business cooperation, providing forums for promotional speeches and radio and television appearances, etc. 
One of the portals interviewed defended its overall promotional support, describing events, newsletters, podcasts, demonstration hours and other opportunities it affords its issuers.  Nonetheless, what is clear is that the entrepreneurs must expect to play a significant role in promoting their own offerings.
No network, no funding.
Related to the above, most entrepreneurs reported that the bulk of their investors came not from a pool provided by the platform, but from existing friends, family and customers.
This is not to suggest that platforms do not have long lists of potential investors.  In fact, some platforms are spinoffs from ventures (e.g. angel groups) with long histories of facilitating traditional private placements or promoting successful rewards crowdfunding campaigns.  And in some cases, access to these pools of investors were part of what initially drew the entrepreneur to a particular platform. 
But in practice, securing investment required activating one's own network.  As articulated by one issuer, to be successful in equity crowdfunding, you need "a robust email and social media list."  The common expression 'keep your friends close' seems to ring especially true in equity crowdfunding.
Is there a stigma?

 
It is not uncommon for professional investors to suggest that equity crowdfunding is a last resort for ventures unable to raise funds through other, more traditional, means.  If true, equity crowdfunding could carry a stigma which could perhaps preclude later funding by more sophisticated investors.  This stated, only one of the six entrepreneurs interviewed felt stigmatized by having done a crowdfunding round.  This issuer had hoped that crowdfunding might help his company but "was disappointed to find that later investors did not respect our valuation in the later rounds".  Otherwise, entrepreneurs did not report feeling stigmatized, with at least one issuer reporting that "the work put in to achieve a successful crowdfunding campaign helped in later rounds."
Investors seek relationships, not just profit.
Contrary to much conventional wisdom about equity crowdfunding, entrepreneurs reported that getting rich quick was not what motivated their particular investors – rather it was a passion for the product and vision and relationship-building with the venture. 
Although some crowdfunding investors seek to diversify their portfolio, entrepreneurs report that most investors are motivated by a desire to participate vicariously in an exciting venture, supporting something they are passionate about. 
As one entrepreneur commented, "our investors participated in our offering because they thought the world was a better place with our venture in it."
Overall, it was quite rare that an investor inquired about expected return on investment.  Instead, they indicated that were excited to receive a product/reward and wanted to see it succeed.  One entrepreneur commented,  "I believe my investors wanted to be part of something that's different and were gratified to invest in something which aligns with their values", so investing in something to boast to their friends matters. In other cases, the motivation was to support a local business and boost the local economy.
Staying in touch?

 
One of the early concerns expressed about equity crowdfunding was the fear that entrepreneurs would be overwhelmed by a large number of equity holders constantly demanding additional information, dividend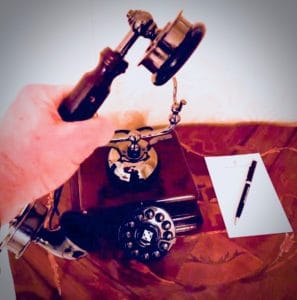 payments, stockholders meetings, and time-consuming attention.
But despite these predictions, entrepreneurs reported that, in fact, they rarely hear from investors after the offering. Consistent with this trend, there appears to be little demand for a secondary market in which investors might resell their investment after the one-year waiting period.
In the rare cases in which investors contact entrepreneurs, they mostly just offer positive suggestions for improvement of the product or business.
As one entrepreneur put it, "everyone has an idea or some unsolicited advice". 
A third issuer pointed out that it's few communications from investors usually came through social media outlets rather than through its crowdfunding platform.  But all confirmed that the communications received from investors were positive.
The bottom line.
Investors' passions and relationship-building – not financial returns – appear to be the engine driving the growth of equity crowdfunding.  Moreover, equity crowdfunding and rewards-based crowdfunding, motivationally and community-wise, may have more similarities than differences. So, steer clear if your hope is that equity crowdfunding is easy money. But if you wish to bring together your existing fans and followers — and welcome their participation in writing your venture story — equity crowdfunding just might be right for you.
---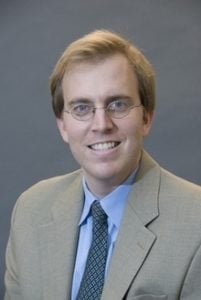 Professor Erik Noyes is an expert in innovation management and growth strategy, and teaches courses and international programs on entrepreneurial thinking, new venture creation and business innovation. At Babson, he was awarded the Dean's Award for Teaching Excellence in the undergraduate program.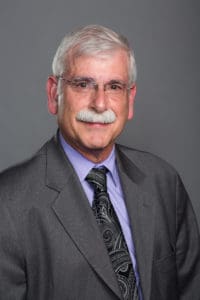 Professor Richard Mandel has been a member of the Babson faculty since 1985 and has taught a variety of business courses and served as Associate Dean and Acting Dean of Babson's Undergraduate School as well as chair of Babson's finance division.
.
---
Sponsored Links by DQ Promote