Chinese fintech Pintec Technology Holdings Limited (PINTEC) announced on Friday it has formed a partnership with China UnionPay Merchant Services Co., Ltd. (China UMS) to develop customized and efficient digital lending solutions to serve small and micro-sized enterprises (SMEs).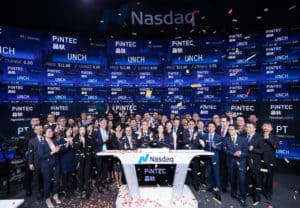 PINTEC reported that it will cooperate with the China UMS' inclusive finance service platform "UMS Richer" to provide merchants on the platform with convenient and efficient financing services. The fintech will also apply its big data and artificial intelligence technologies to realize real-time credit decisions and bring the entire lending process online, including application, assessment, approval and signing contracts.
"The partnership is based on PINTEC's 'SaaS+' (SaaS Plus) service platform. With this platform, PINTEC can not only help its licensed financial organizations develop digital retail banking systems, but also provide value-added services including customer acquisition, data analysis, credit assessment, modeling tools and joint operation."
PINTEC went on to add that it has developed digital lending solutions for small and micro-sized enterprises in various ecosystems, such as payment ecosystem, e-commerce platform, and taxation ecosystem, accumulating rich experience in evaluating these enterprises and business owners.